Poll added, please vote. Spoked rims, Rust Removal and DIY Zinc electroplating.
I've had the idea in my head for quite a while now that I could refurb a rusty chrome rim by removing the rust with vinegar and then quickly electroplating Zinc onto the areas where the rust used to be, well in the past week and a half I've done it. Here's some photos and the story.
I recently sold a member the hub from a 78 CB400T spoked wheel, leaving me with a set of spokes and the 18 x 1.85 36 spoke rear rim. It had rusty spots under the rim strip and on the area where the tire bead seats. The visible areas of the rim had some light rust and pitted chrome, and it looked like a previous owner had put some serious elbow grease into cleaning the chrome with steel wool which left some nice, deep scratches.
First I filed down any burrs that had been raised by tire irons, then I scrubbed the outside of the rim (where the spoke nipples seat and the tube and tire go) with a heavy wire brush to get the majority of the loose rust off then gave it a scrub with simple green and a plastic bristle brush on all surfaces, I don't want to scratch the chrome any more than it already was.
Next I put together a machine with a timing motor turning a 3 inch foam roller that I could set the rim onto, this machine will turn the rim as it dunks into a shallow dish of regular white vinegar just 2 or 3 inches deep. The rim makes a full revolution every five minutes and doesn't dry out before reaching the vinegar again on the next revolution. It may have been quicker to submerge the rim, but in the final design my setup only used only 1/2 gallon of vinegar to de-rust the wheel in about 3 days. I checked on it at intervals from one hour to 1 day, best not to leave it alone too long in case something went wrong.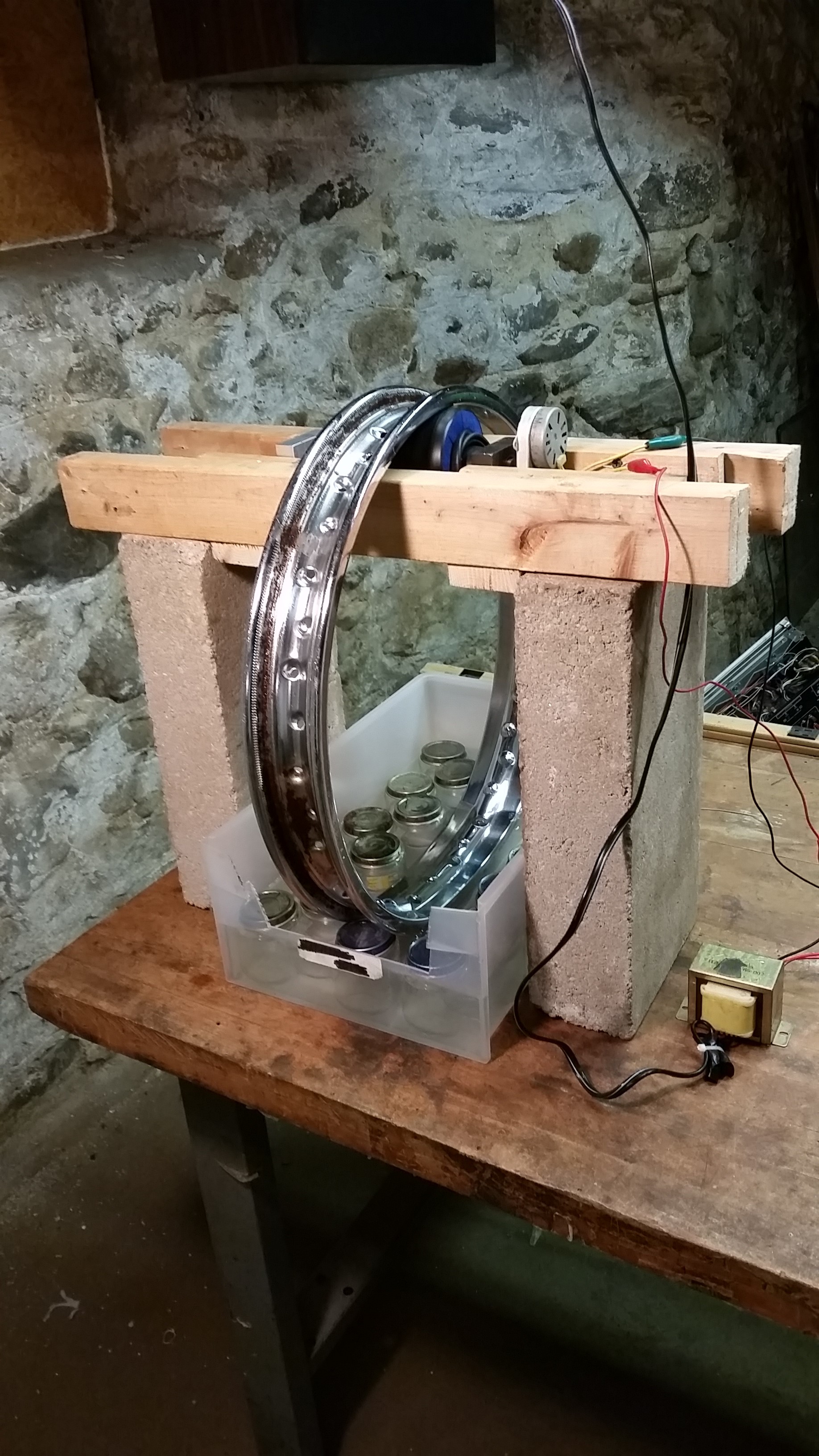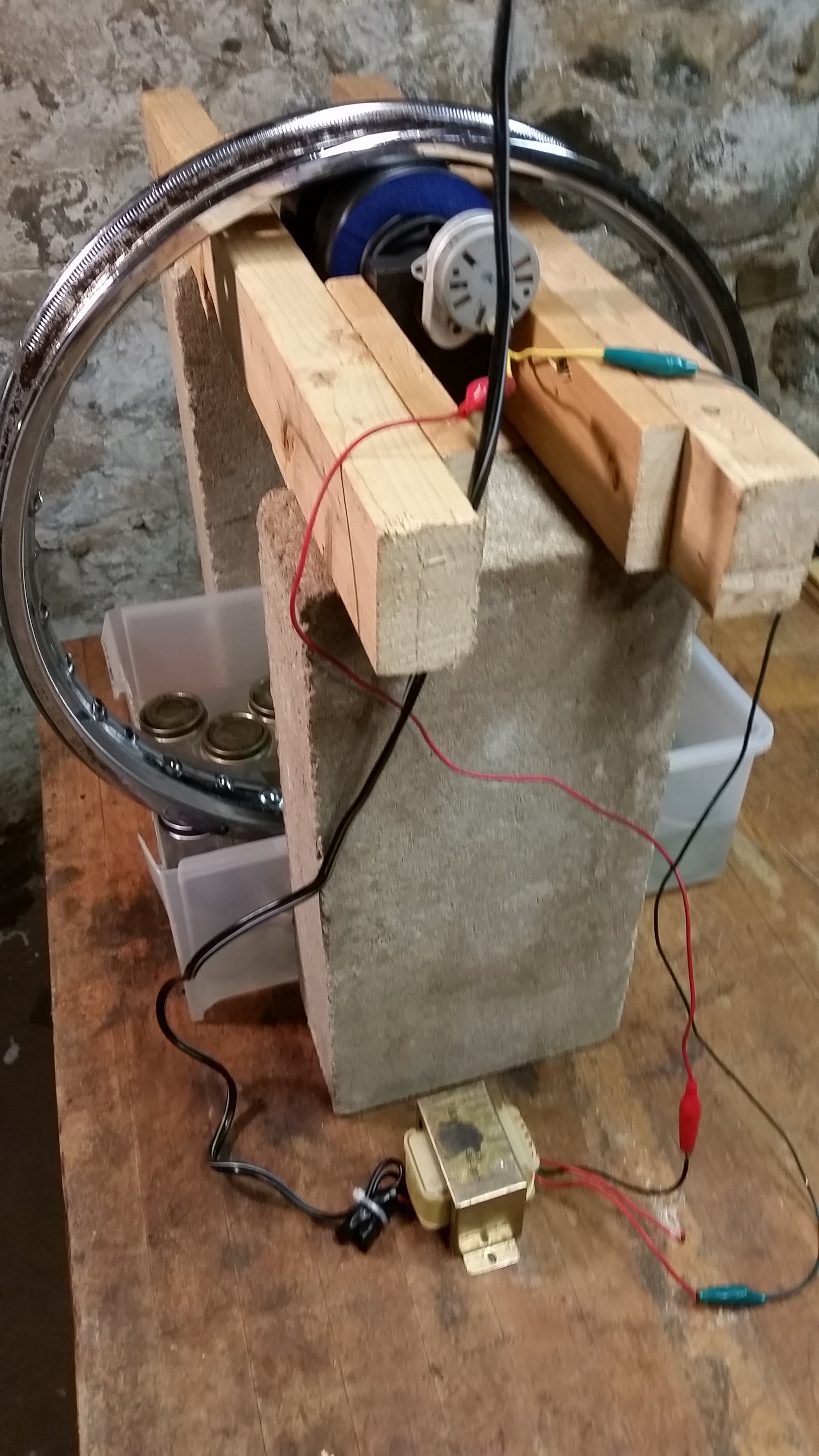 I'll post more in a bit.