Discussion Starter
•
#1
•
bought an US CB 450 SCE nighthawk from 1986
don't know its history , don't know how long it stood still.
but started directly
great bike, love it but it has some problems.
the most annoying is that when accelerating in the range of 2000 > 4500 rpm it is holding back.
above that it works fine.
so with new spark plugs drove about 200 miles and stopt the bike with the emergency switch and toke out the spark plugs.
and this is how they looked like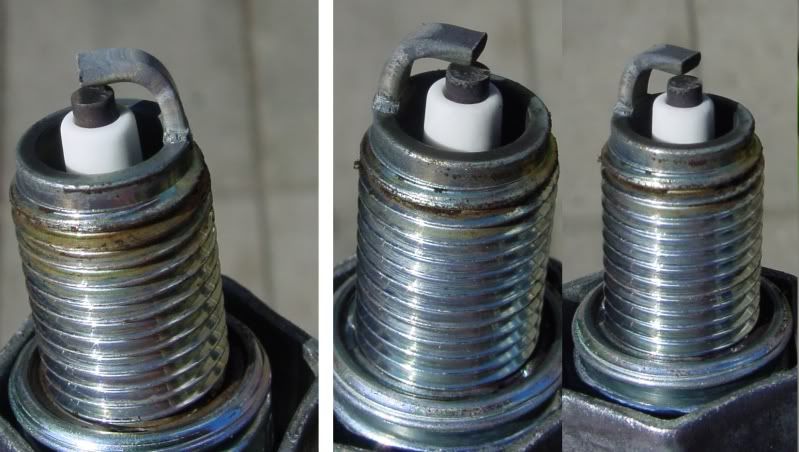 a friend told me it looked like the bike was tuned to lean
thing that may influence all is that after about 40 miles i used a flued to mix with the petrol.
forté moto power 1
http://www.forte-nwe.com/SE/Forte+products/Fuel+System/Moto+Power+I.html
some details
Forté Moto Power I is a complex mixture of specially selected solvents combined with surface active substances and binding agents. It will dissolve built-up deposits in fuel systems. When used in accordance with directions in the tank of a motorcycle Forté Moto Power I offers the following advantages:

* Cleans the tank, fuel valve, carburettors and the complete injection system.
* Removes deposits from nozzles, metering nozzles and injector needles.
* Dissolves tar, lacquer and resin in the complete fuel system.
* Stabilises fuels mixed with alcohol.
* Neutralises acids generated by ageing and oxidation of the fuel.
* Lowers fuel consumption and improves engine performance
but today with a new run things did not seem to be better
if you look at the sparkplugs, what would you think about this?