Discussion Starter
·
#1
·
The year was 1976. President Carter had accepted the Democratic Nomination for President. Welcome Back Kotter was #1 on the charts, the Space Shuttle was released, Rocky was playing in movie theatres across the country. I was 9. Also, somewhere in Portland, OR, a man was pushing his 1971 Honda CB450 into his garage.
Fast forward 34 years.
That same man comes up to me, and asks "Do you know anyone who'd be interested in an old motorcycle?"
"Why, yes. Yes I do."
Some TLC later, and she's back.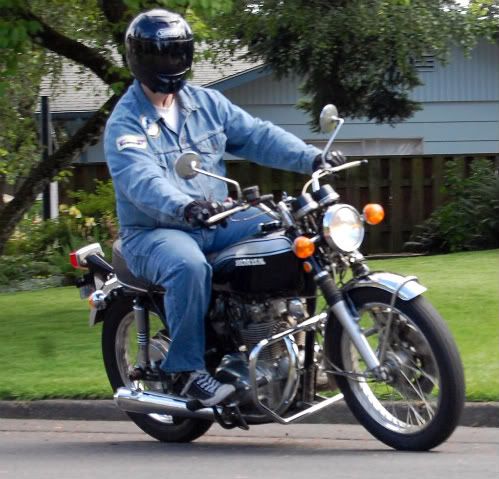 There's still some more minor tweaking to do, but for the most part, she's back. And, I have to say, "she looks mahvelous"!