66Sprint said:

The front fender for the earlier CB (drum brake model) may be hard to find in "nice" shape...Unless you can source a NOS one......The bracketry is different on the Disc type CB350's and the later CB 350/f and 360's...You might be able to remove the rivets and mount up a later style one though....
I might check to see if the one from my cb400four is the same except the fork brace section. They look very similar.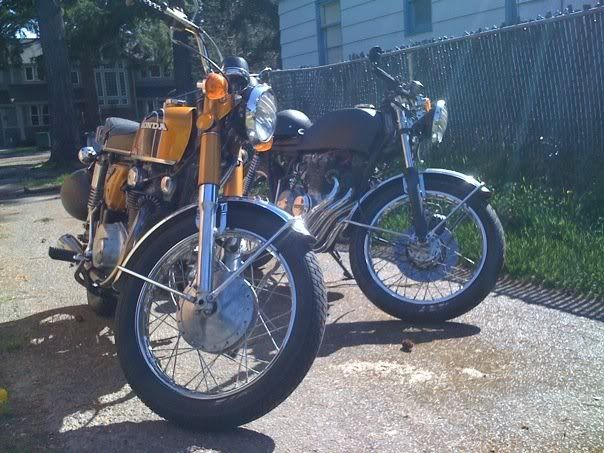 If they are the same except the fork mount there is some NOS ones on ebay.