But, I could use some advise / opinions:
Here's the chassis as it stands now: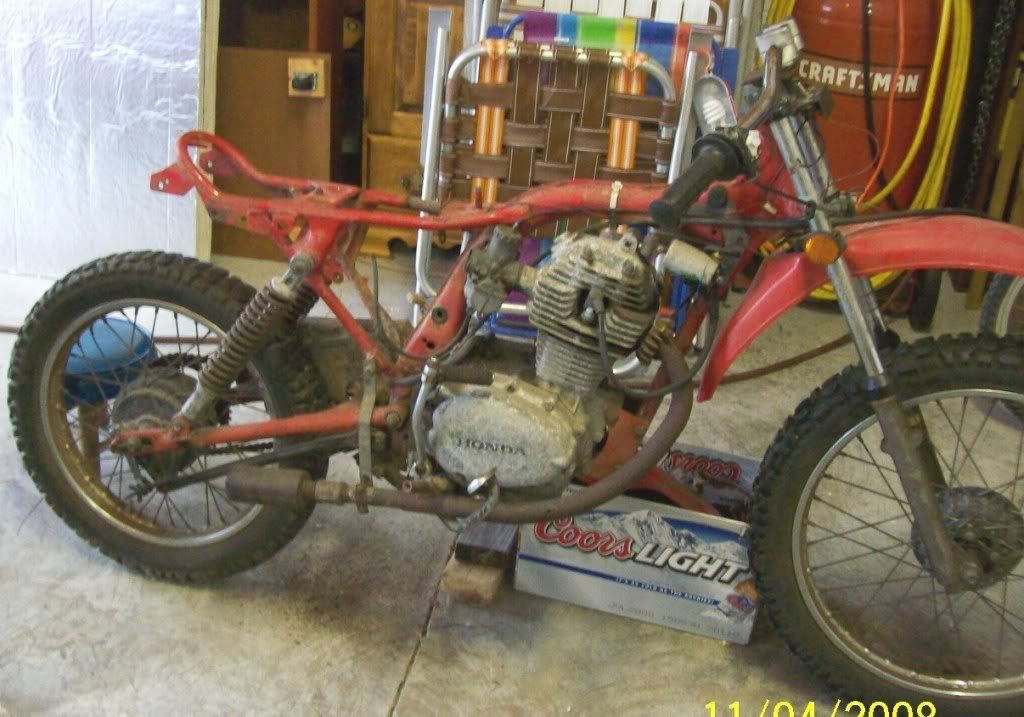 The way it is, the rider is positioned just above the upper shock mounts - either slightly ahead of , or slightly behind them, depending on how he slid fore or aft.
My plans, though, will require cutting off and repositioning that rear frame loop 'kick-up'. Moving it reaward and laying it flat. My concern is that this will position the rider too far aft of the rear shock mounts. I'm mainly concerned with frame strength. Do you think positioning the rider at or behind the shock mounts will cause a cantilever effect that will be a problem? How would I go about gusseting it, if I wanted to? About all I could think of was to weld a 3/16" thick x 1" tall or so vertical stiffening rib along the frame rails, either above them or below.
In mock-up testing, the 'natural' seating position will be right about where the frame loop angles upward right now.
Hmm.....
Any thoughts?
Kirk