Discussion Starter
·
#1
·
Here's the inspiration: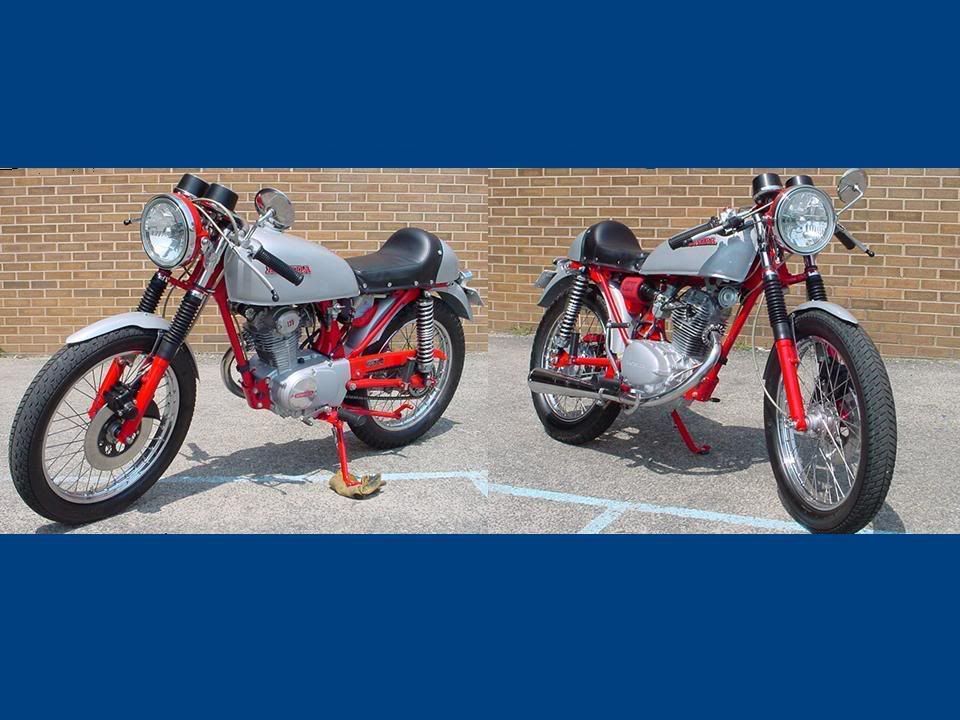 My build bike is based on a hybrid bastard I built 17 years ago - an early Honda 125 motor installed in a mid-80s Honda XL100 chassis. I was 25 when I built it. It traded hands a number of times, including friends and relatives and wound up back in my hands, much worse for wear, a few years ago.
I decided to build a mini-cafe out of this bike. I probably could've / should've started with a better foundation, but, it was what I had on-hand. Plus, that history...
So far, I've gathered most of the parts I'll use. I got a NOS 150cc big-bore kit from ebay to install: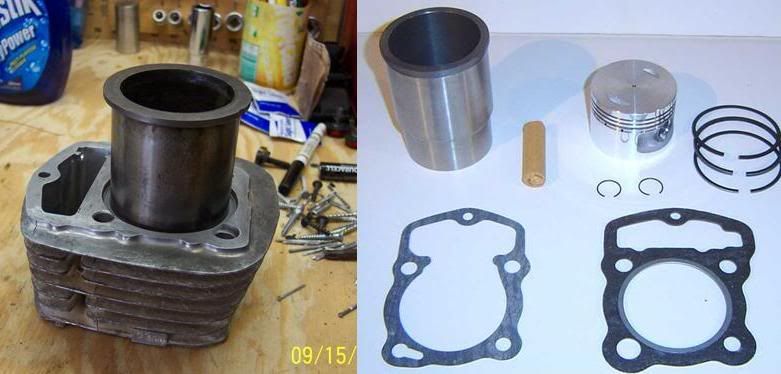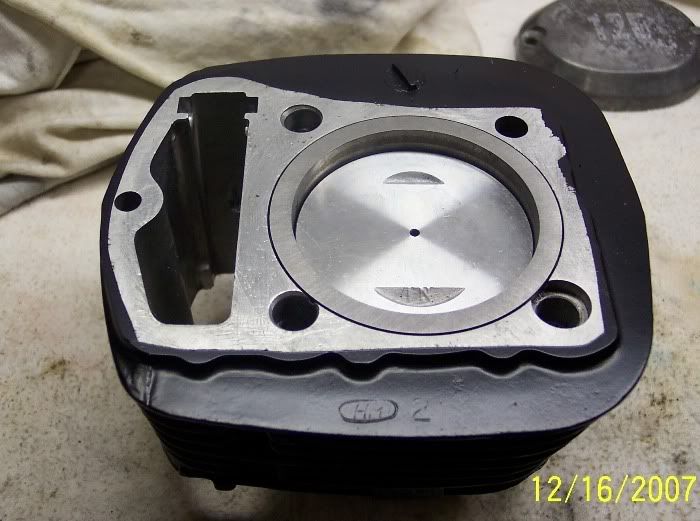 I also decided to use a later model 2-piece head, because they have larger ports & valves, and a better cam and valve spring selection: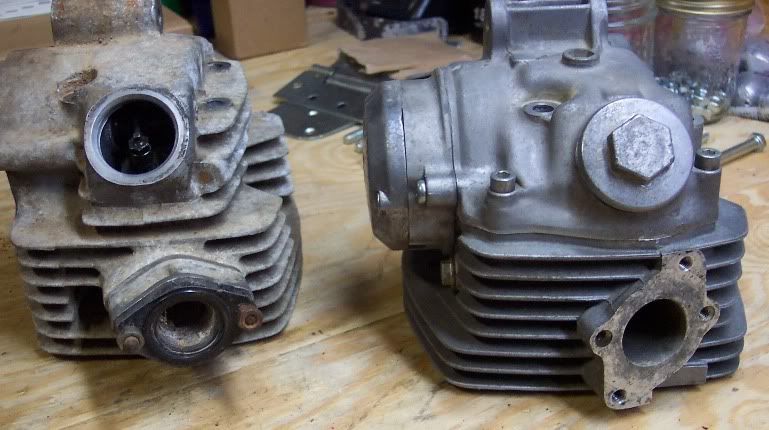 I need to finish the port cleanup on the newer head and do some clearance checks between the new piston and the larger valves, then reassemble the motor. Motor cosmetics are in hand, too: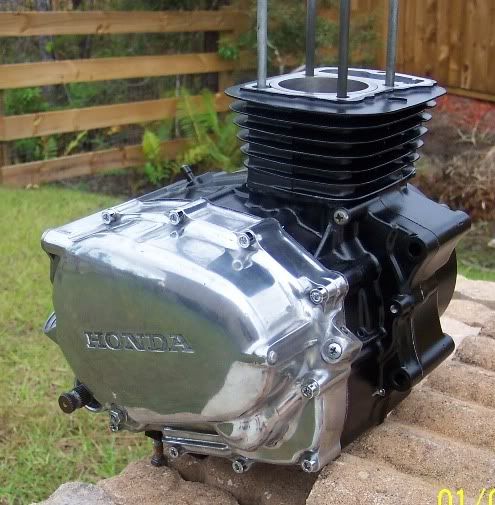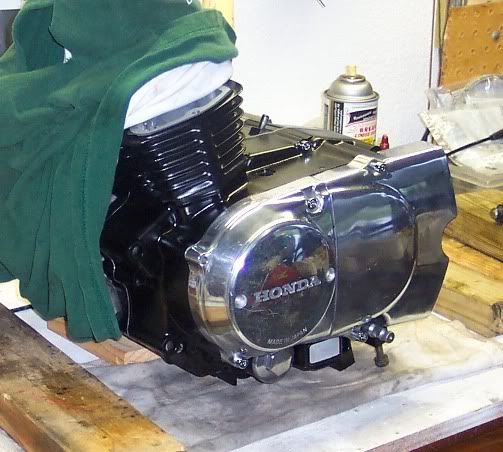 Got a larger 26mm carb from an XL175 and it's good to go.
Also working on a side-project to rewind the 6-volt stator to a 12-volt system to allow a better selection of lighting. That may come later on, though.
Got a nice 19" twin-leading shoe front wheel to go on the project. Naturally, it needs refurbishing, too.
Got a nice speedo/tach set, too.
Got a super-nice CB200 tank for the project. It's got a long-ish cafe look for this chassis and I like the rubber mohawk on those tanks.
Now, I need to source a cafe seat (or build my own) and fit it to the bike, then get going on the actual build.
So, the bike still has a long way to go, and it shares places on the 'project' list with lots of other things - life, etc.
But, at least the project isn't yet going BACKWARDS!