Discussion Starter
·
#1
·
So on this $50 Thread on DoTheTon.com forum, there was a guy who was upset with the dim bulbs lighting up his speedo and tach. He found this LED set on eBay that is a direct replacement for these bulbs and was please with the results. Here is my summary of findings:
I bought a set of 5 LED bulbs from Hong Kong. They are a direct replacement of the bulbs that are originally in the gauges. They consist of 1 bright forward bulb and 4 smaller ones that shoot off to the sides.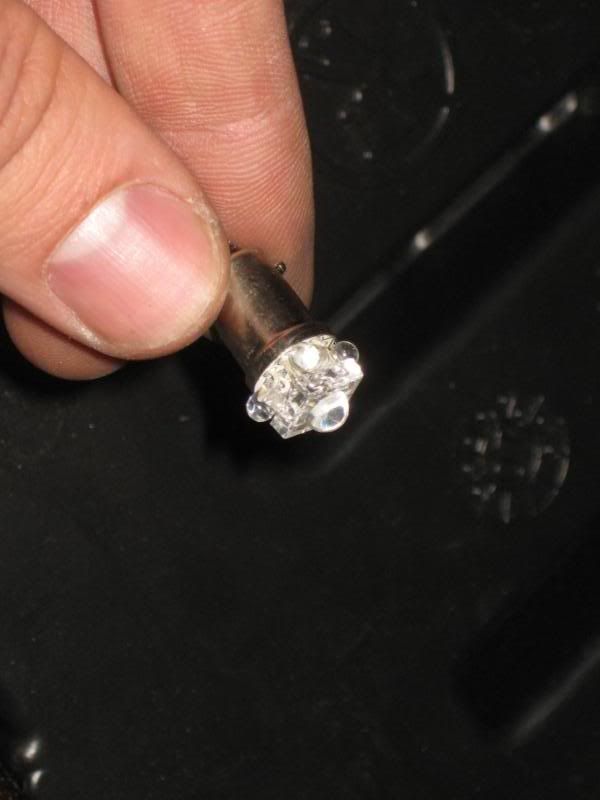 This picture shows the size in reference to a stock bulb in mine.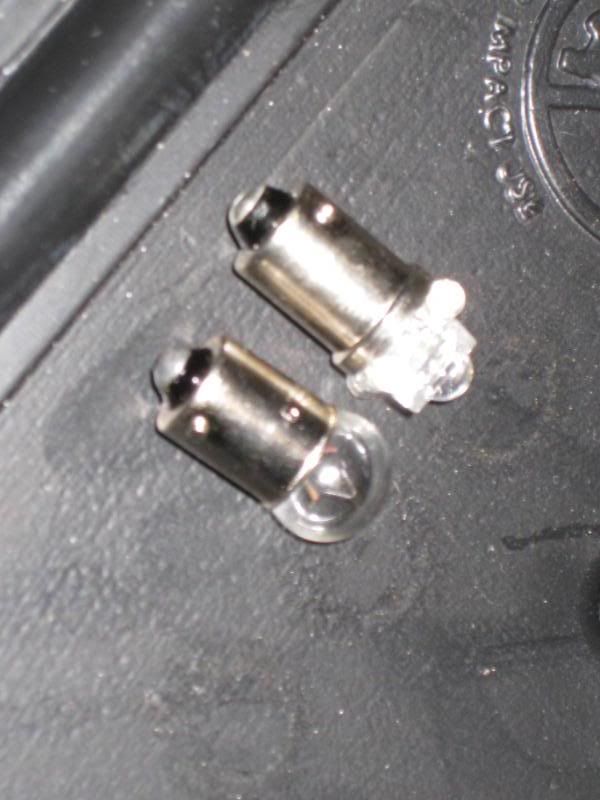 These easily plop right in for a CB360, the dude said he had minor fitment issues with a CB450, but I had no trouble.
Anyway here are the results. The backlight is 5x brighter and has this really cool blue-ing effect that reminds me of my job (Cherenkov effect radiation).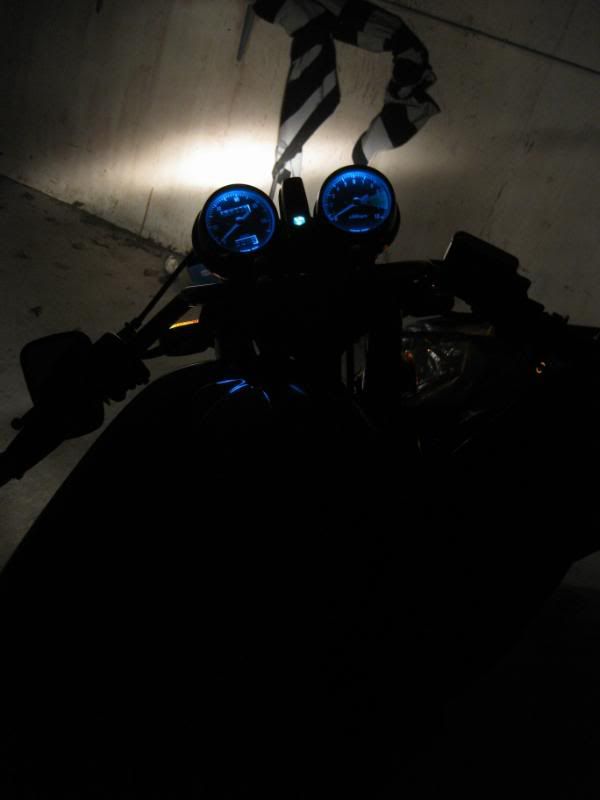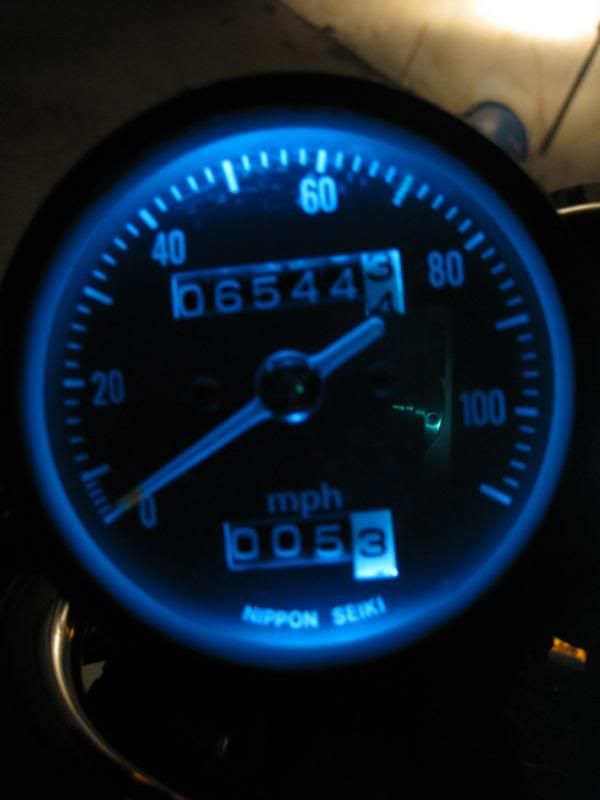 In total I spent about $20 for the bulbs and swapping them out took literally 10 minutes max. Shipping from HK took exactly 7 days.