Discussion Starter
·
#1
·
I'm working on a 1967 Honda CB160 that is almost ready to be on the road. The only problem is I don't know some of the hose connections and I really need help cause nobody can find out where they go. This is my very first project motorcycle by the way.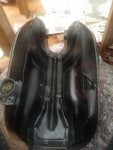 I need to know what that is on the right side of my tank. I don't know what it is and I need to know where it goes to.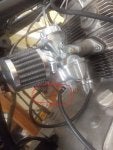 Also what are these lines on the bottom of my carburetor and where do they go? I cant seem to find a clear answer.
Just to make sure are these the fuel lines? I think they are but I want to be certain.
Last but not least I know this is a cylinder breather valve. But where dose it connect to? I cant find out where the hose is supposed too connect too for the life of me.
Please someone answer my question on what these all are and most importantly, where do they go and connect to? all help is very appreciated.
Thank you so much