Discussion Starter
·
#1
·
I've posted this on some other forums, but I'll post it here, too.
About a year ago, my co-worker gave me a '77 Hodaka 250 SL. It's an old-style dual-sport. He'd owned it since '78 but finally he decided he didn't want it anymore, and since he knew I like vintage bikes....
It was so bad, that the wheels wouldn't even turn. My son and I skidded it down the ramp, then wheeled it into the garage on skateboards!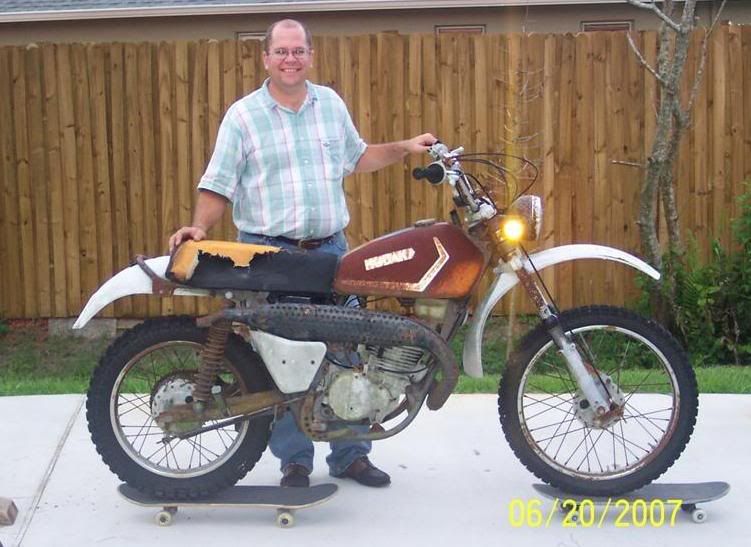 Cleaned up the magneto ignition slop under the flywheel, and eventually got spark and had it fire for a second or two.
Finally got it disassembled without any real troubles, other than corrosion everywhere.
Painted the frame, using Home Depot's finest rattlecan navy blue (the OEM color):
And, most recently, got the rear wheel refurbished (sandblasted hub, brake backing plate, drive hub, etc) and got the swingarm, etc. back together.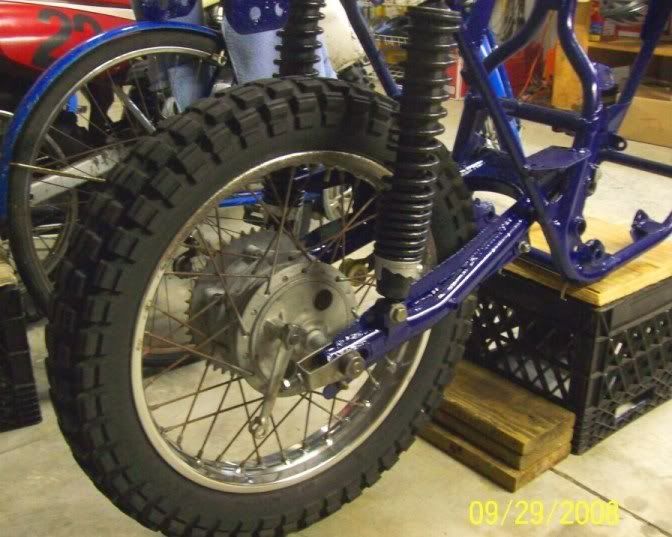 Next will come the front end and I'll finally have a rolling chassis again! Woo Hoo!
Then, motor work and just lots of reassembly!
Total $$ in, to date: about $10 for spray paint and $50 for a batch of misc. spare parts from a Hodaka enthusiast up in Indiana somewhere. My labor, of course, is free...
Kirk