Discussion Starter
·
#1
·
Hi everyone,
How many Hondas in this picture?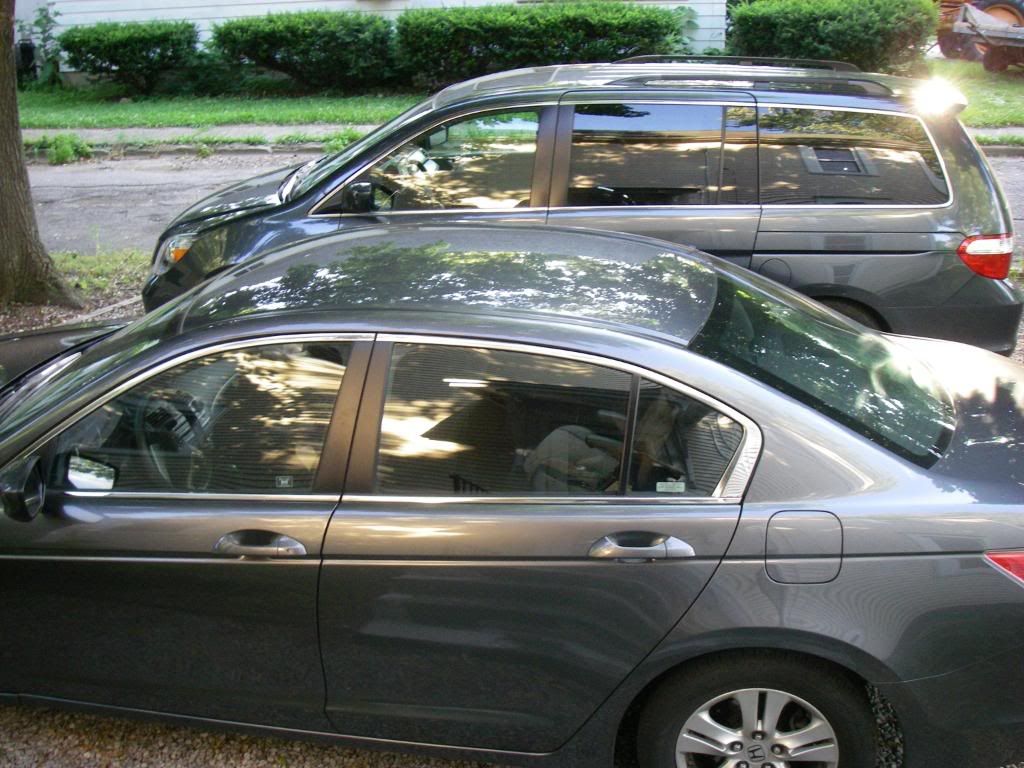 If you answered two (Odyssey and Accord), you're mising one! Here's my 'new' '70 CL350 fresh from her trip home! Note the bar position downward - a necessary adjustment so she'd fit in the back of the van. Interesting that an old Honda fits inside a new one....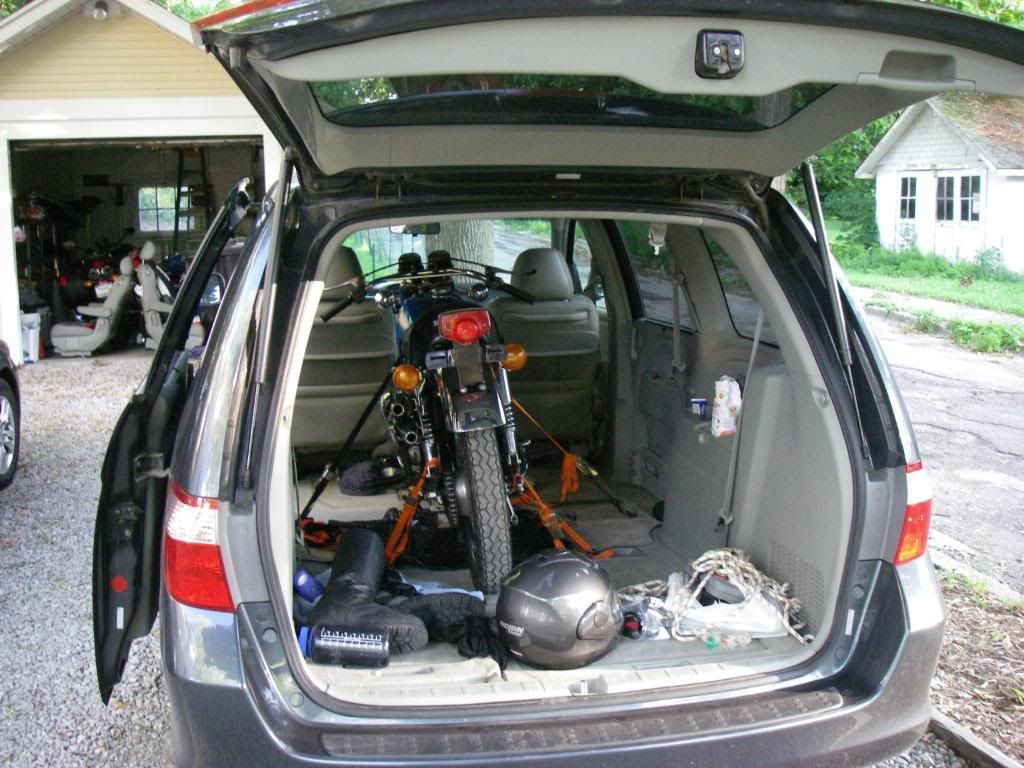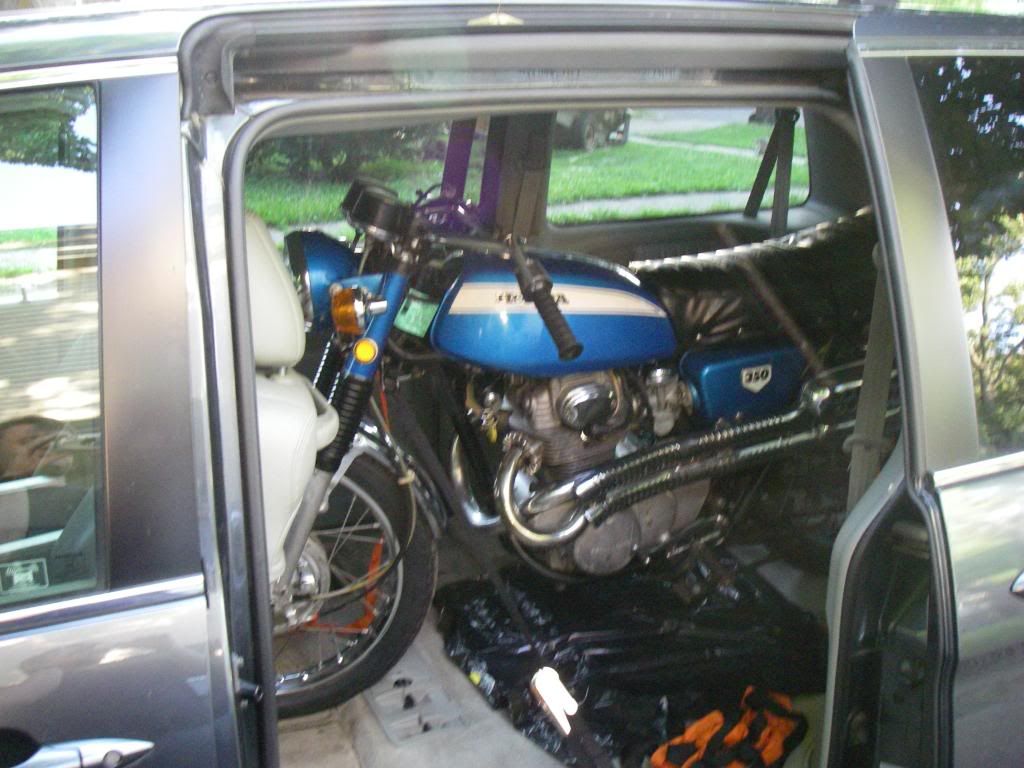 I've been riding for about 4 years now and my main ride is an '07 Yamaha FZ6. Once I ran out of things to work on/mod (it's a painfully low-maintenance bike :lol
, I decided I HAD to have a second bike to tinker with. My first bike was a Honda cruiser (an '02 Shadow ACE), so I really wanted another Honda. I love the scrambler look too and I've wanted an older bike since I started riding. When I read about the CL350, I knew it was the bike for me. I figured a 350 twin would be great for cruising the back roads and putting around town - something I miss from the days of my first bike (I do a lot of long trips on the FZ6 and find it's not as much fun for trips in the 'slow lane'). So I started searching....
After a month of scouring e-bay and craisglist daily for a good, low-priced CL350 within 300 miles of home, I saw her. It was love at first site. Even through the smudged, poor-quality Craigslist ad, I knew I HAD to have her!
She's in pretty good shape, although I think she needs quite a bit of work to get her running right. I started her once (at the seller's house) and she ran from cold, but didn't idle well. Compression is fine though. There's also some cosmetic work to be done too, although she looks pretty good for her age. I don't plan to do a full restoration yet - I want to start by getting her into running shape. My 8-year-old son came along for the trip and he's as excited about her as I am. We're going to learn to wrench on this bike together.
More pics as soon as I get her out in the sun. Hopefully tomorrow if she'll fire up!
Other stuff: I'm a 36 year-old college professor. Although I'm a biologist, I'm teaching a new non-majors course on motorcycle history/culture this fall!