Discussion Starter
·
#1
·
Gentlemen (and gentle ladies)- hi, its been a while.
Pulled the 450 out of the garage for a bit of a clean-up and look over during the week, and discovered something slightly concerning. Took a couple of snaps, but it's hard to capture the detail well:
Front end of the 450. Hybrid - K5 bike with chrome toaster tank and wheel and disk off an earlier model, or the scrambler variant.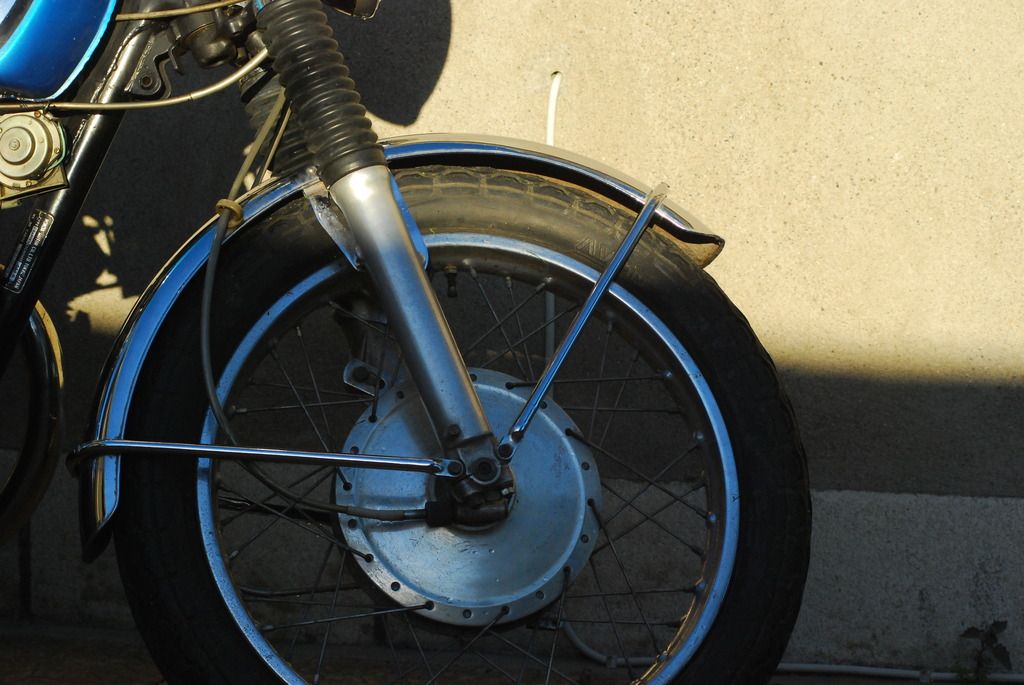 Cleaning the right fork lower, spotted this: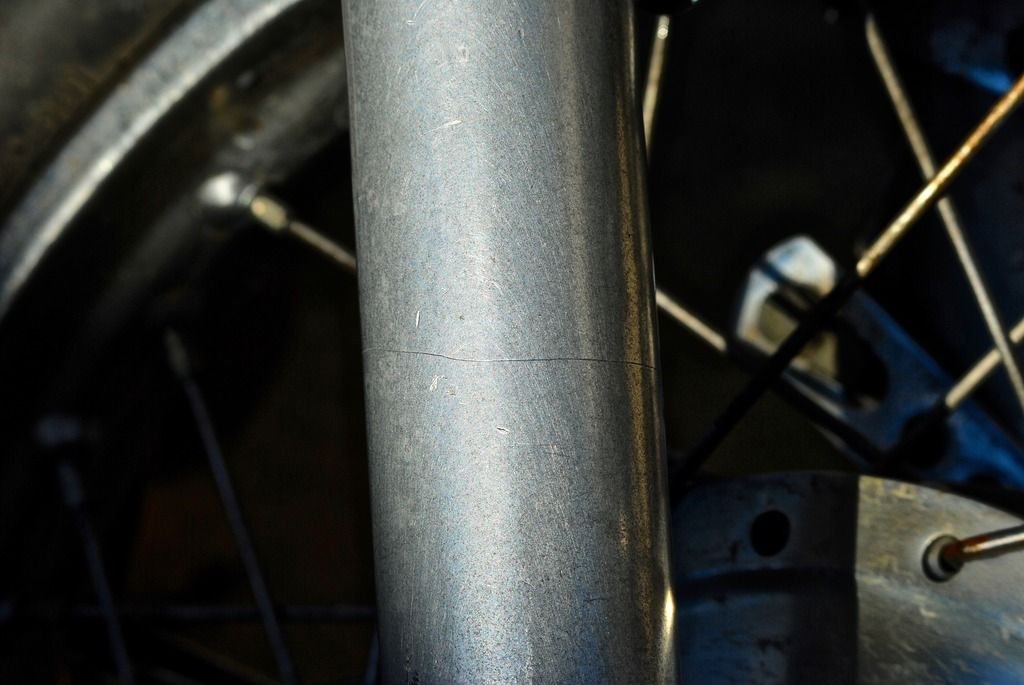 A sharp edged scratch - or crack - deep enough to catch a thumbnail, and which extends 6-7/8 of the way round the circumference of the tube. The optimist in me hopes it's some kind of scratch - the sensible voice in my head urges caution, says it could well be a crack. Not a lot of info to go on with the pics - but I thought I'd throw it up and see what you more experienced guys think ?
If it's not immediately obvious - is there perhaps anything I can do at home to check further/confirm one way or other, short of taking the leg off and depositing it with somebody with metal crack detection facilities ?
Thanks,
Alan