Discussion Starter
·
#1
·
Well, here is what I have saved from going to the dump. An unloved unwanted 1972 CL450 last titled in 1977 with only about four thousand miles, stripped down dumped and left for dead. I got this from a coworker that was cleaning his yard and was going to dump it, but fortunately knew I was into old Honda's and offered it up, free!

My friend helped me pick it up with his truck and he thought I was crazy, I saw an opportunity. The sad little 450 was just laying on it side with no motor mounts just hanging onto the frame by the carbs and exhaust.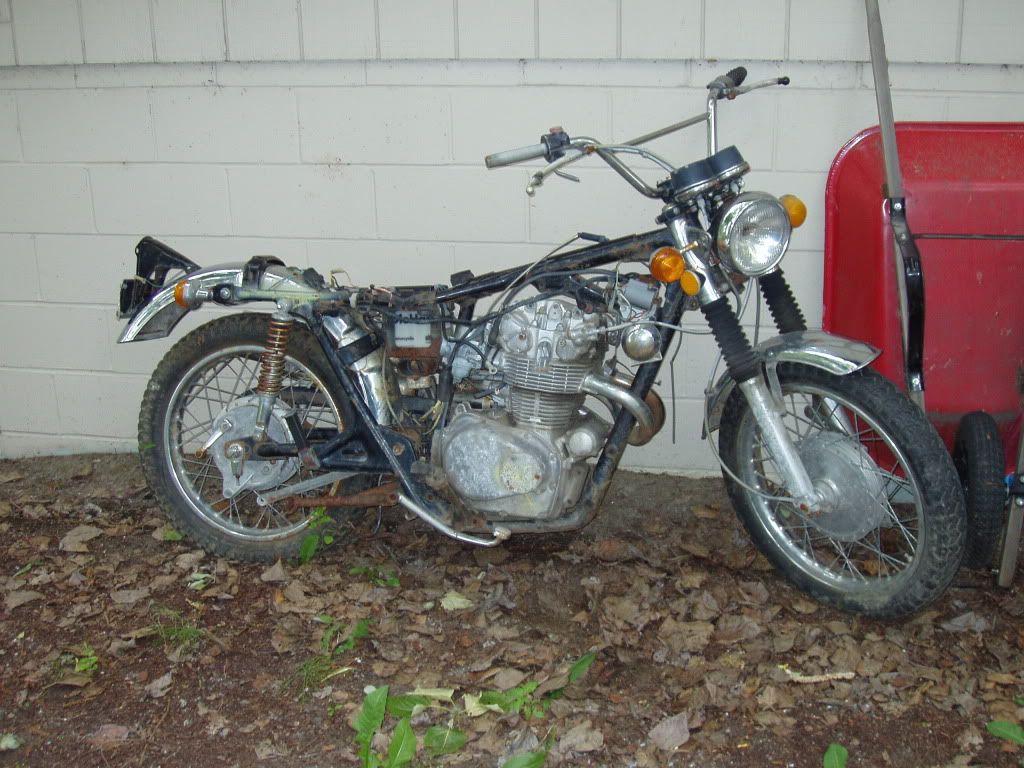 Now she is home, time to asses the damage.
In the disparaging state she was found, total motor rebuild was already assumed. But just how bad off will she be?
With no kick shift lever I had to snag the one from my 350G and see what would happen. And nothing. Seized up tight. Time to remove the head and see what I am working with. And..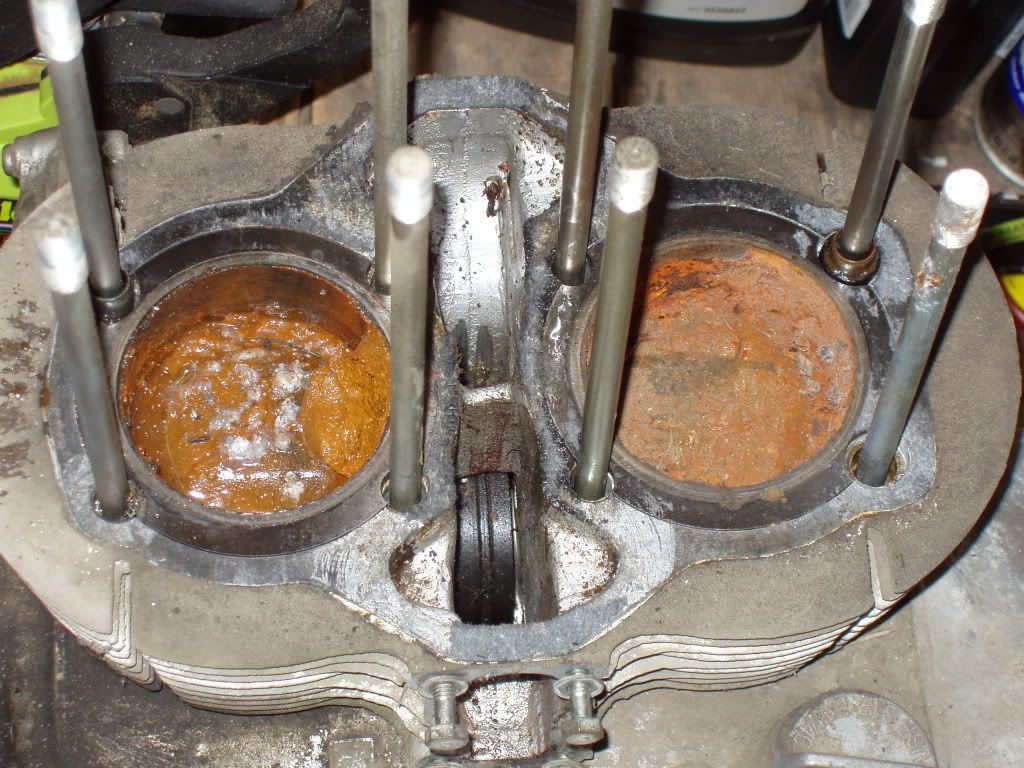 Yuck.
Over night PB Blaster bath.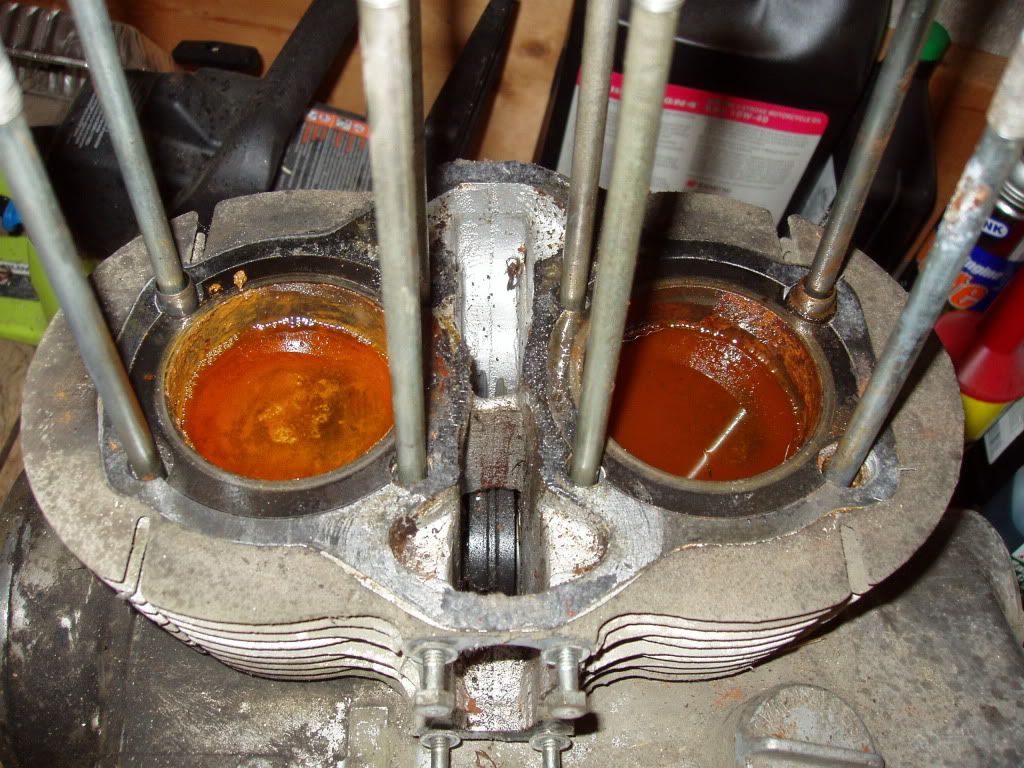 The next morning a few hefty whacks with a hammer every hour on the hour and by mid afternoon the pistons are freed up.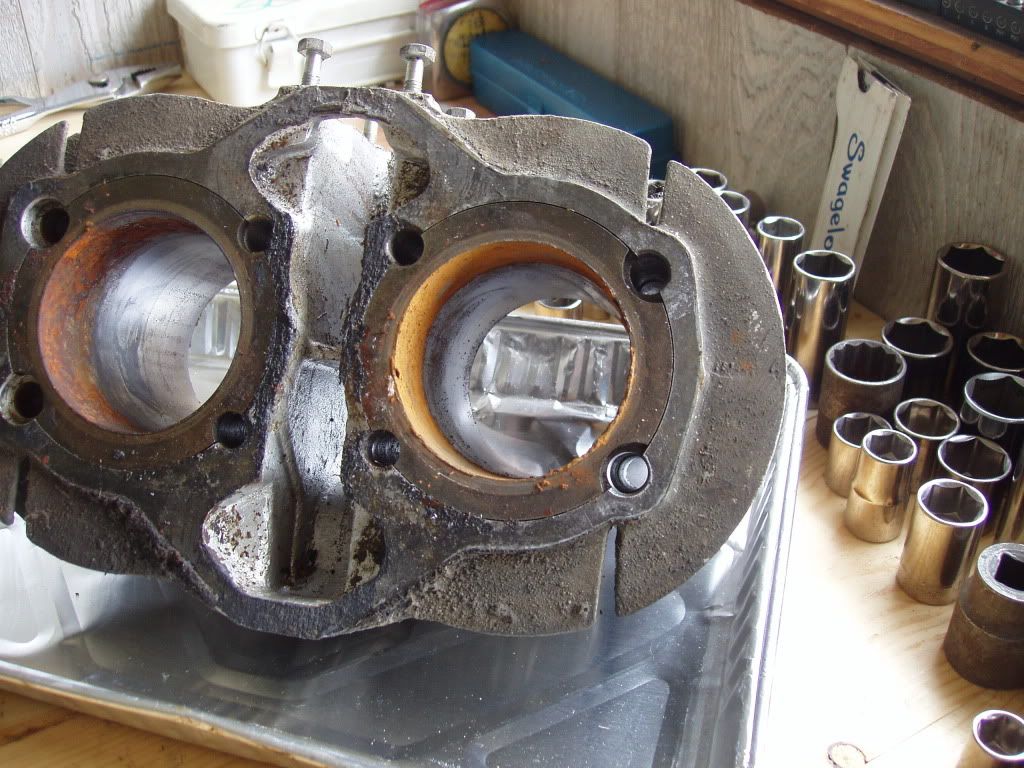 A little rusty.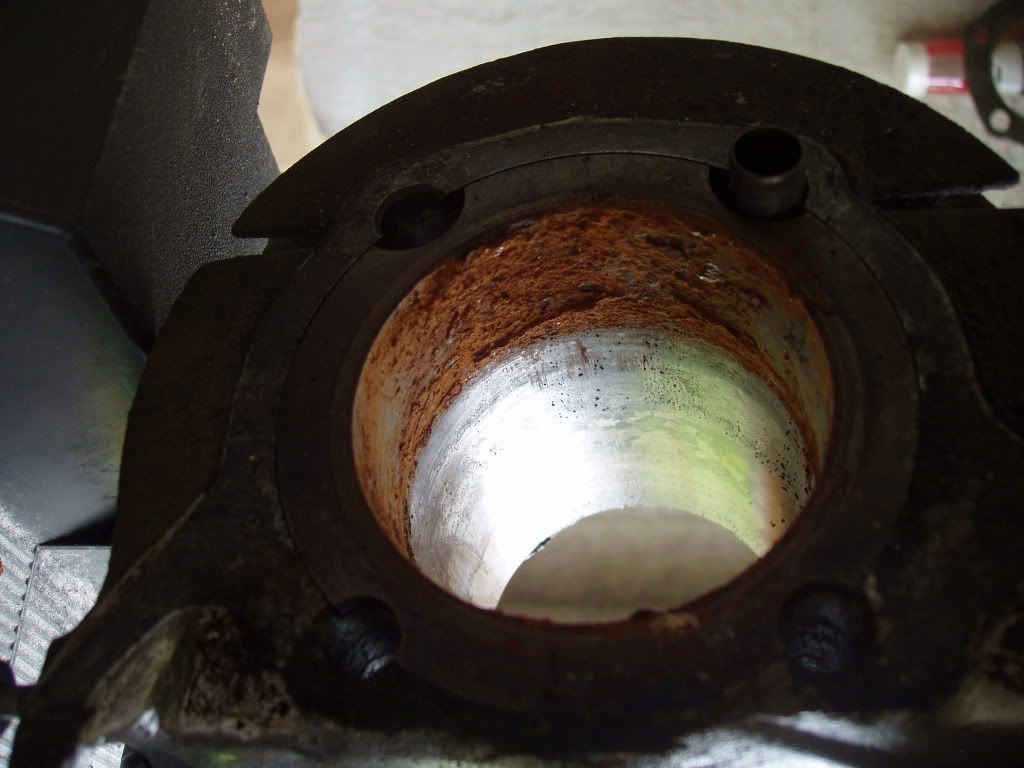 Scotch bright reveals what is under the rust.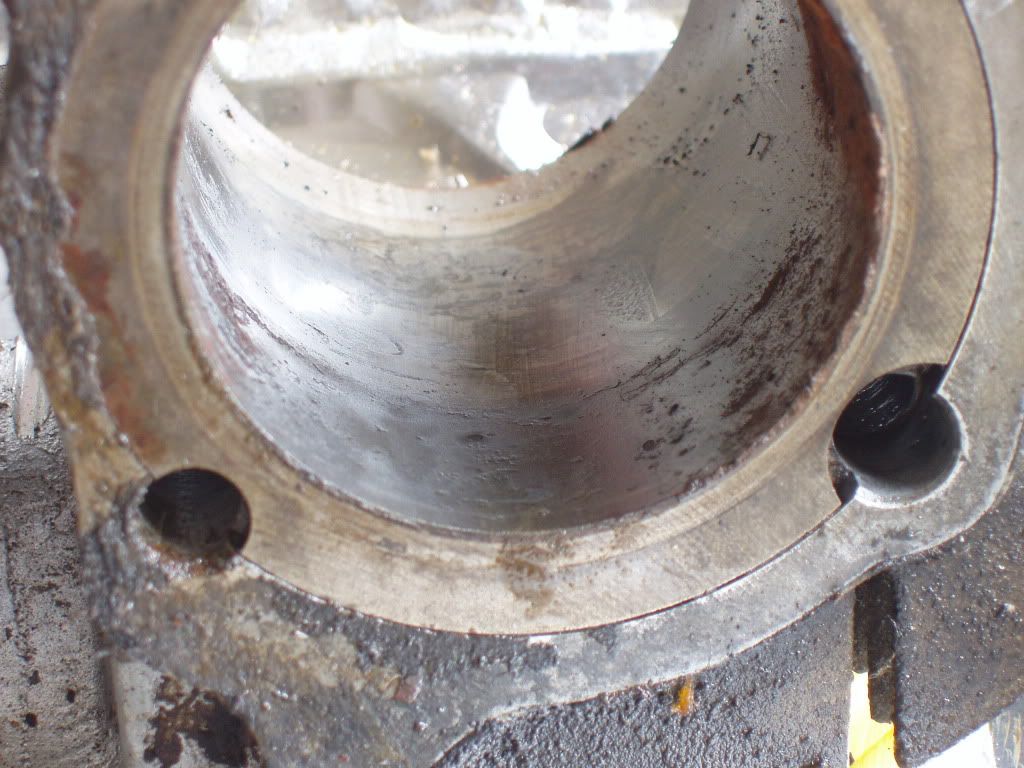 The right piston has too much side to side play. So when I get home in three weeks I will break into the case and see what is hiding inside.