Discussion Starter
·
#1
·
Sigh...my clutch replacement was going so well....story below:
Since way back, my clutch has been slipping quite a bit. I decided that this weekend, I would go ahead and replace it. Luckily I had a new set of clutch friction plates and springs. I popped the cover off, and started replacing everything.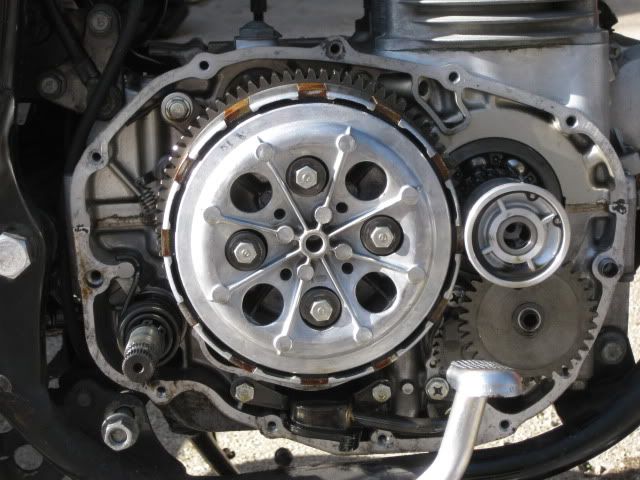 Springs had some "red" on them, what could this be?
Clutch outer has some scratches on it....hmmm....
Anyway, I replaced the plates, popped the springs back on and started to tighten everything. I think this might be a homer award candidate.
I looked for a torque spec for the springs and found something that stated what the spring tension should be without reading it fully. It had a range of like 48-51 lbs. So the idiot that I am I took my torque wench, set it to 50 ft-lbs :roll: and criss cross tightened the bolts. Then I hear SNAP!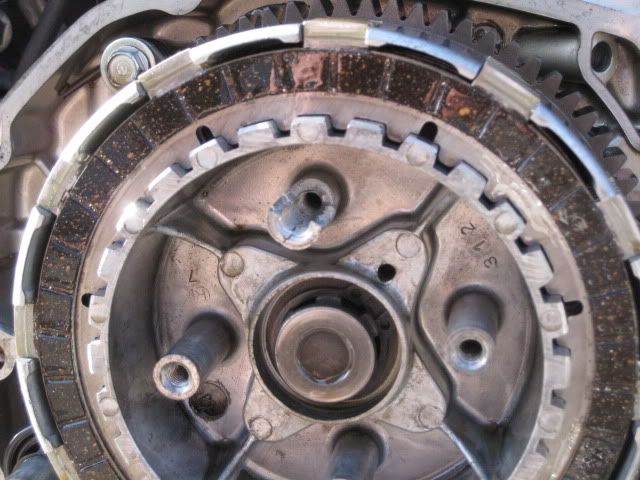 The clutch inner has partly snapped off! I freak out and quickly undo everything. I then rush inside to look at the manual, and I can't find the torque spec for these guys anywhere! Is there something I am overlooking and am I as dumb as soup?