Discussion Starter
•
#1
•
I found a nice stock exhaust for my '72 CL175 so now these are up for grabs. Nice, solid exhaust headers, clamps, split collars, heat shield, one rear hanger and some hardware. The stock headers have extensions of some sort on them and they ARE baffled. However, the "BRAAAP" is strong with these! Looked and fit nice. Some surface rust on the headers near the head. I sanded them down, treated them with rust converter and polished them with chrome polish. No rot anywhere.
Pics show them mounted on the bike and as packed. I left them apart for packing since you pretty much have to separate them to install them anyway. These should fit the '70-on CB/CL175. NOT the sloper models.
** The last pic shows the frame mounted bracket where they attached. That is NOT included as I needed it to mount the stock exhaust. **
Asking $125 shipped in the lower 48, OBO.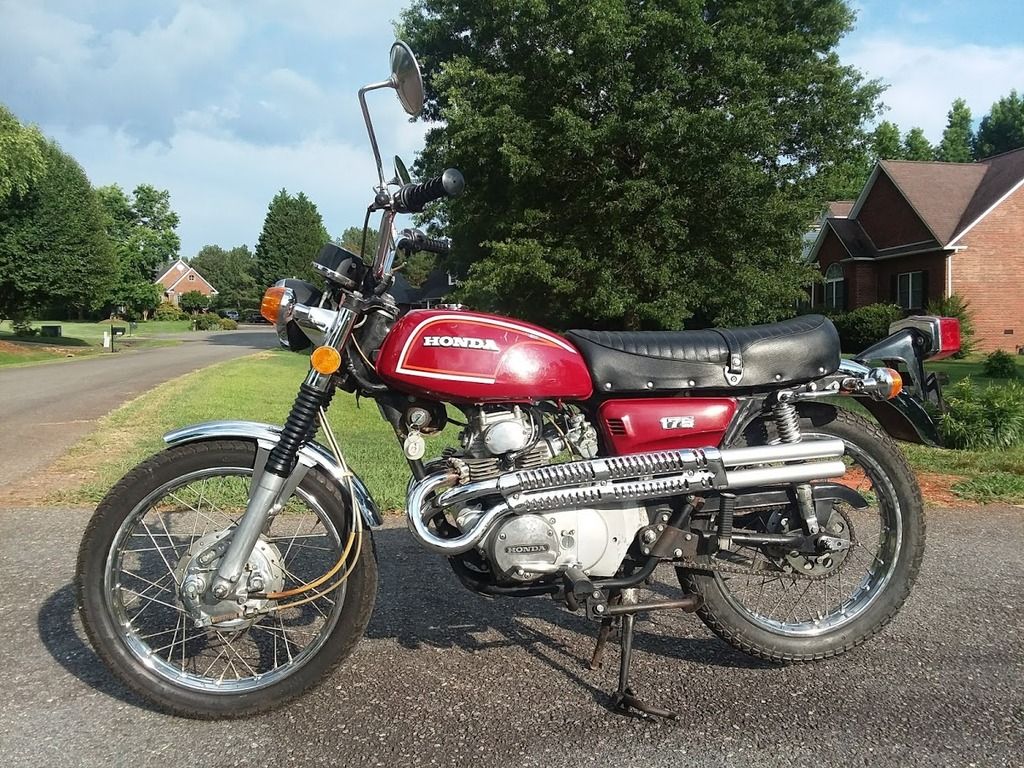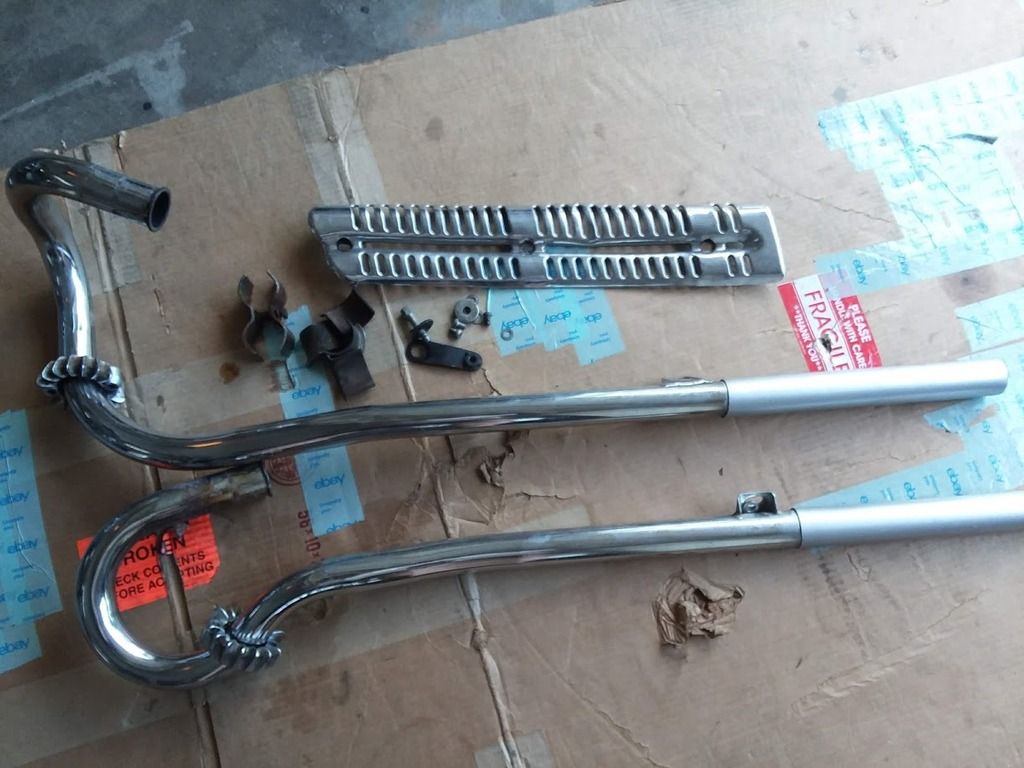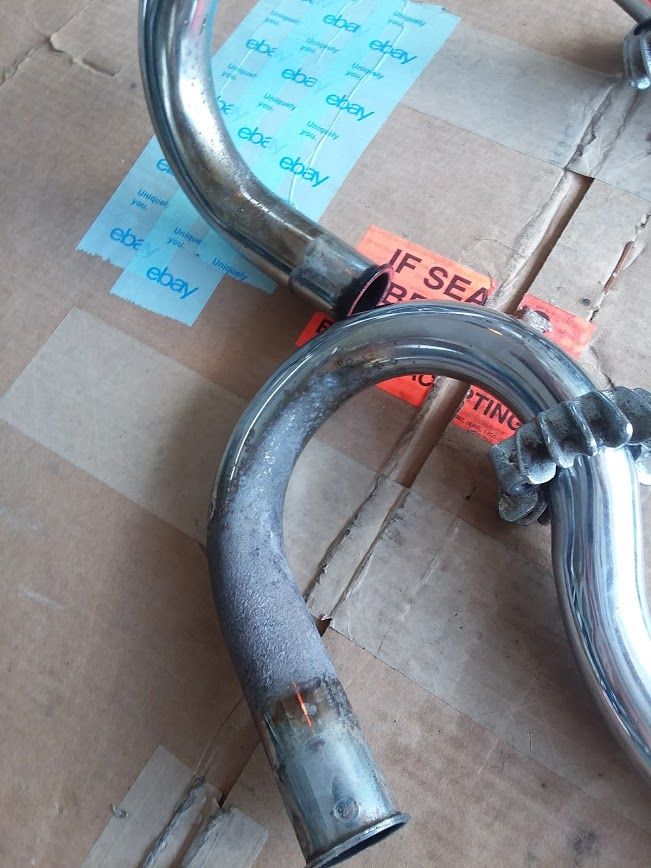 This is the bracket that is NOT included. You'll need to source this to attach the oblong, black bracket to.