I started to work on the CD175. It wil be a Cafe Racer for my wife.

Here what it look like when I bought it last year in december: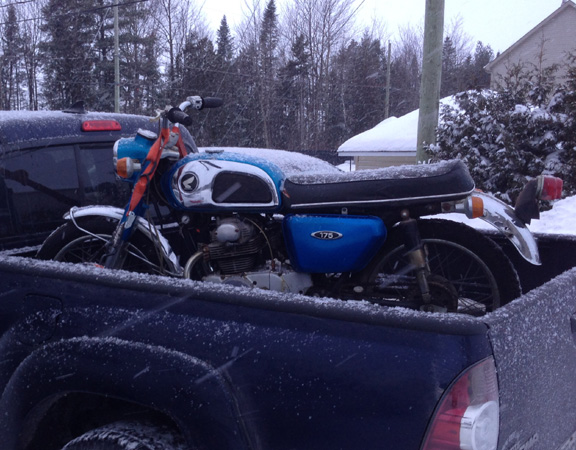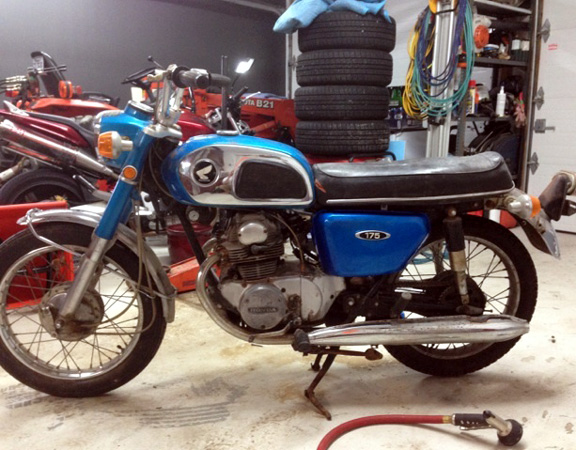 A couples of weeks ago, I started to take it apart.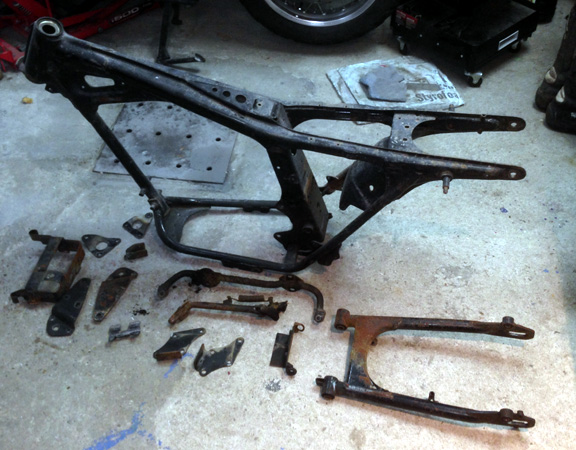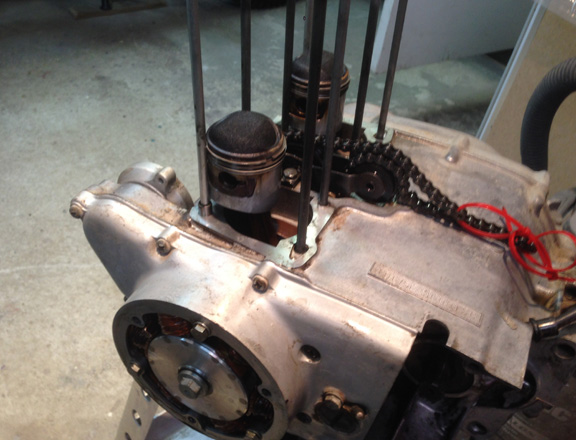 The engine doesn't look bad. But I will need to go to the first oversize, it is out of specs. Last summer, I cleanned the carb and started it. It was burning oil on one cylinder. So I order a 0.25 pistons and rings kit.