Discussion Starter
·
#1
·
Ok y'all,
I recently purchased an old CB360 seat from a member of the "Do The Ton" forum for $40, and after a lot of prodding around and elbow grease, I managed to get the seat cover and metal trim removed YAY! What I discovered underneath was something strange entirely! The top surface of the seat pan was caked in rust, close to 90% of it. I will have at it with a wire wheel tomorrow to see what damage I can do to the rust. If I am unsuccessful I will look for someone in the Chicago NW Suburbs area to sandblast it on the spot. On the bright side, the seat cover is in good shape to be reused for the cushion, the metal seat trim is intact, and the foam is reusable as well! Pics below:
Creature from the black lagoon/seat pan after removal of cover and foam: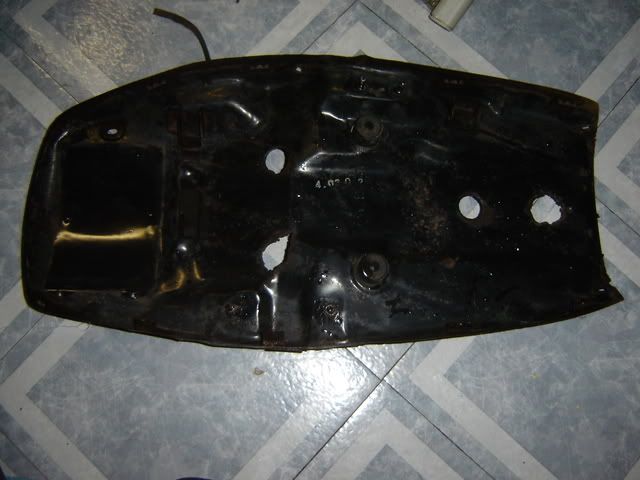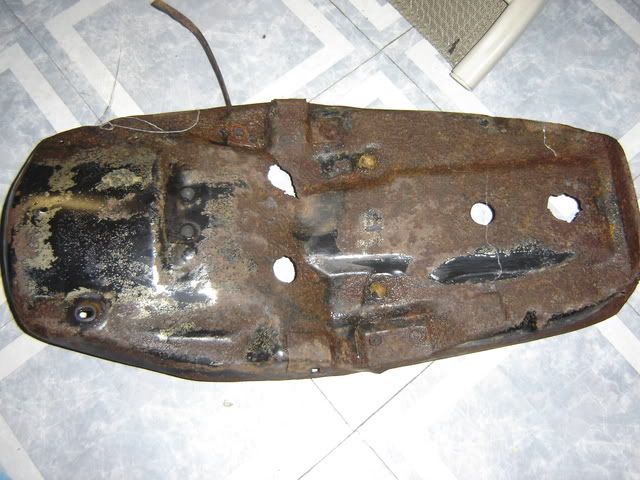 Seat cover and trim hanging around: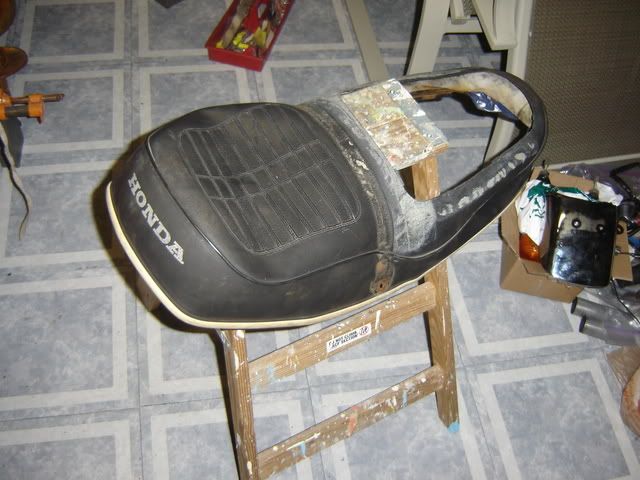 Seat foam ready to be trimmed down:
I am currently waiting for a CB175 tank from Steve (66Sprint) to come in so I can start shaping the "cowling", but this seat pan deserves a lot of attention right now.