Discussion Starter
·
#1
·
hello out there.
here a new member from the netherlands (on an american import bike)
long ago i started with the cb400T, going on to a 400N.
had to stop riding for a long time and after more than 20 years i got up and started again.
found a kawa ltd440 (twin)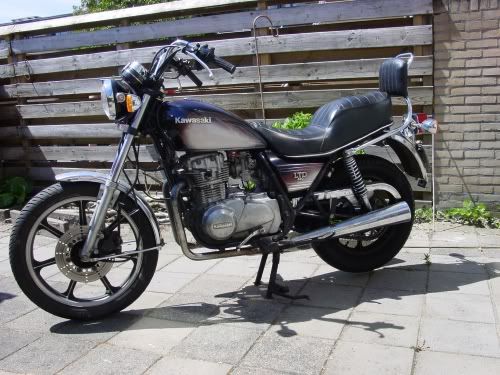 , gave it this paintjob and some little service but found out that i was to long for this bike so it had to go
found another twin, an american honda nighthawk ore cb450sc
has a little problem but problems can be fixed and here it is
great bike, love it!
the only thing i don't understand is that this forum is about honda twins but my nighthawk is different.
why is it different?