Discussion Starter
·
#1
·
Anyone have experience using these ebay rebuild kits?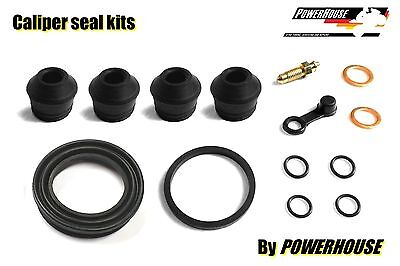 This ad is for a single piston slide rail caliper rebuild kit for calipers fitted to Honda models with 1x piston per caliper. This single caliper rebuild kit contains Exactly what i needed for a caliper rebuild.
Seems to be the only full kit I can find. Looks like you can still get the boot and piston seal through Honda, but not the O rings or rubber boots. Are there any other options out there for rebuild kits? I haven't puled mine apart yet, but based on the condition of the rest of the bike that I have rebuilt, I assume the rubber will all be shot. Hopefully the piston will be usable...
Thanks!