Discussion Starter
·
#1
·
Hopefully I have this figured out so I will try to document this "project" as it seems to be becoming. This is when I first got it to the house.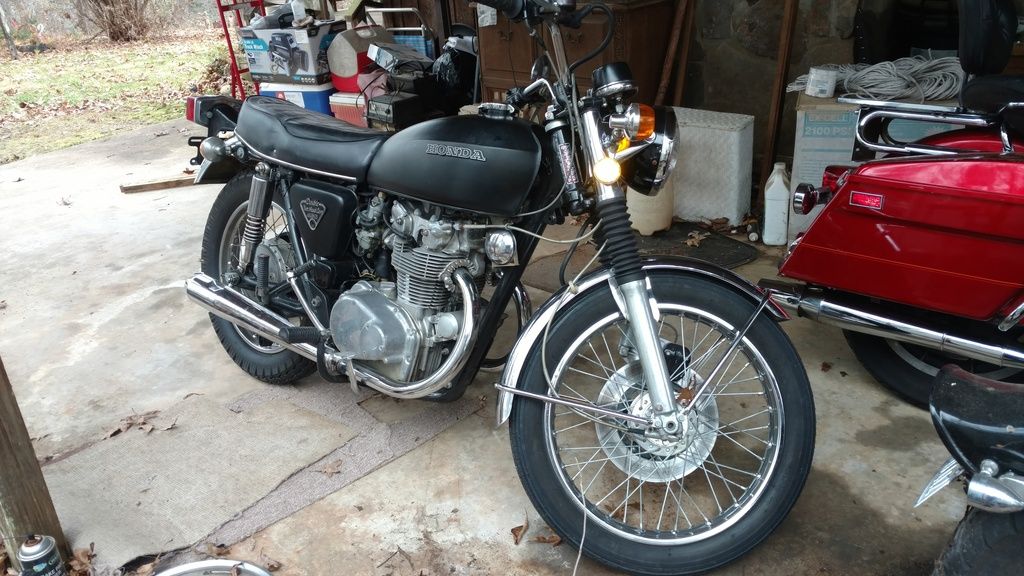 My Nephew had left the petcock on and there was gas in the oil. Did not start it but drained the oil and cleaned the filter spinning thing.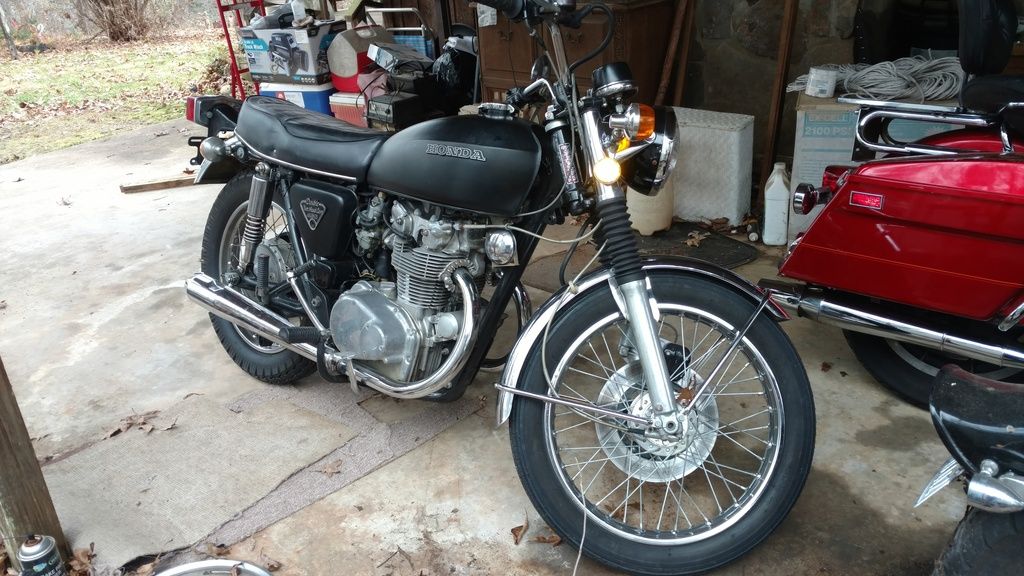 After that I started and only let it idle, when it started getting warm I put my hand behind the mufflers and noticed the right was cold, not firing. I bought new plugs and still not. I noticed the bowl overflow tube on the right was tied in a knot and routed above the carb so I untied it and rerouted the lines down where they were supposed to be and turned the gas on, gas pouring out. I removed the bowls and the floats were set too high, the right one hit the top of the bowl chamber it was so far off. I set the floats to close to 20mm which stopped the overflow but it still wouldn't run with fresh plugs. So I bought a carb kit from 4into 1 and a paint can of the carb cleaner and removed all the jets and everything and cleaned it real good. Now I did what most advise not to and replaced all with new. Oh yea the right float had a leak and was 1/2 full of gas also. I figured I might as well adj the cam chain tension, adj tappet clearance, put new points in and set static time. So that is where I am now putting it all back together. Geese all the same pic's well I'm done took me two hr do do this much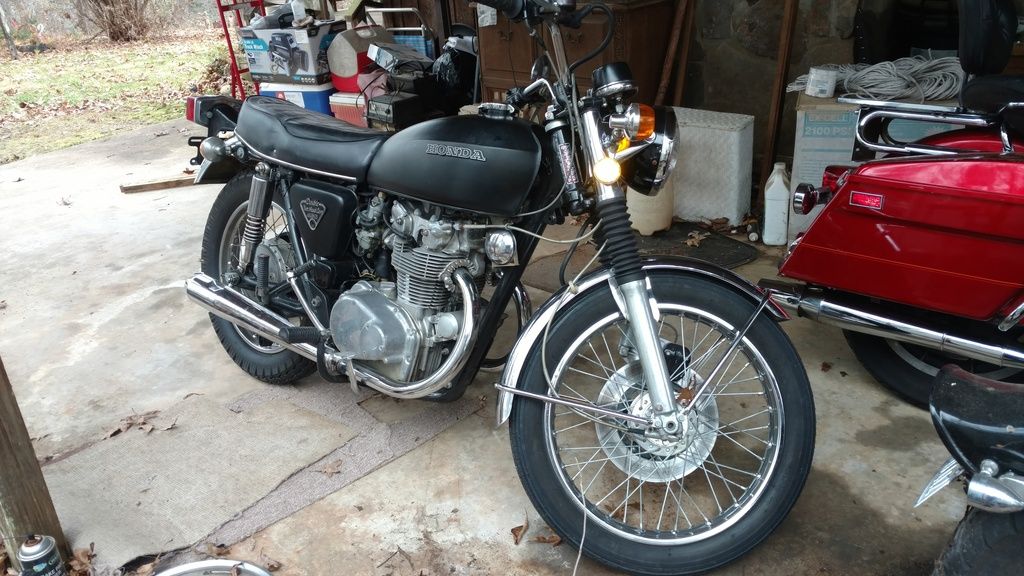 At least I will know a little more about these and this bike. Forgot to mention the old plugs left was sooty and black and of course the right was black and wet. Looking through the plug holes at TDC the piston tops look carboned up and the compression test was 150 left and 125 right cold before I set the tappet clearances. The right side exaust tappet adjuster was set pointing toward the motor. What would that do?