Discussion Starter
·
#1
·
alright...so where do i even start...picked this beauty up this past february...never dealt with a bike before, this is my first bike...sooo i picked this up from my buddies boss for $200 bucks...just been there for god knows how long...the look im going for is very industrial...i want the bike to look like i dont care about it but i really do care...
brought it back to my place not running...me and my buddy played around with the carbs for literally 25 mins and it started right up!!...so right after that the tear down began oh and of course had to get drag bars first too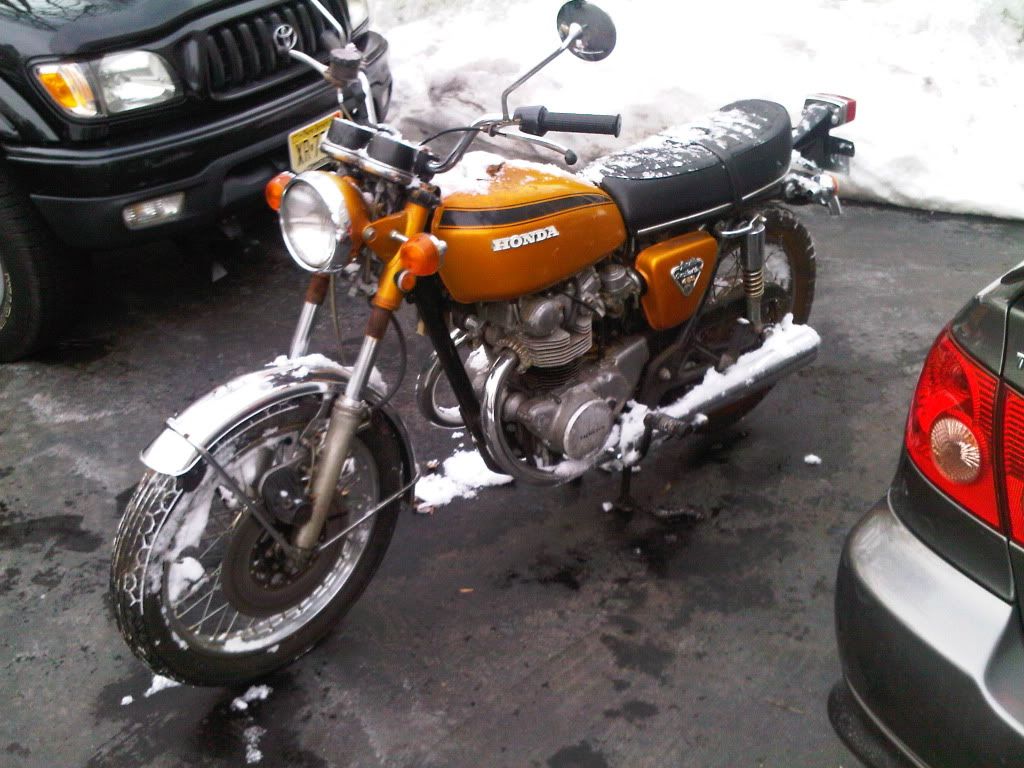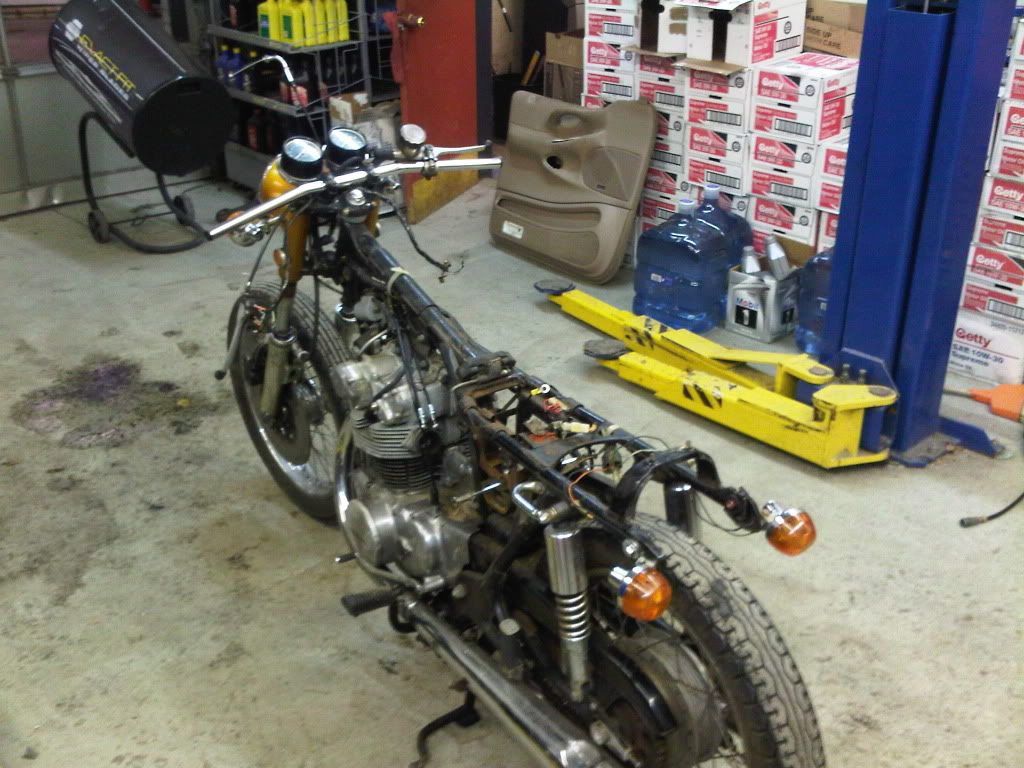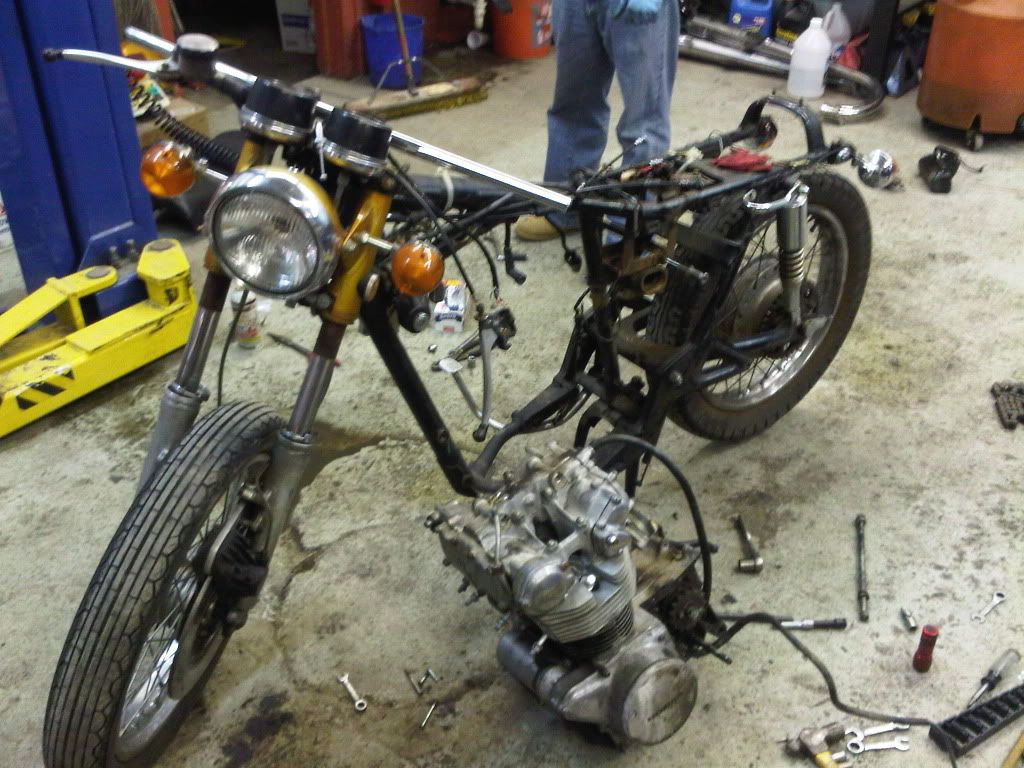 ok enough of messing around...got right to the frame and started stripping it
the frame completely stripped and alot of wire wheeling later...since the frame was bare i decided to put in the all ballz tapered bearing into the neck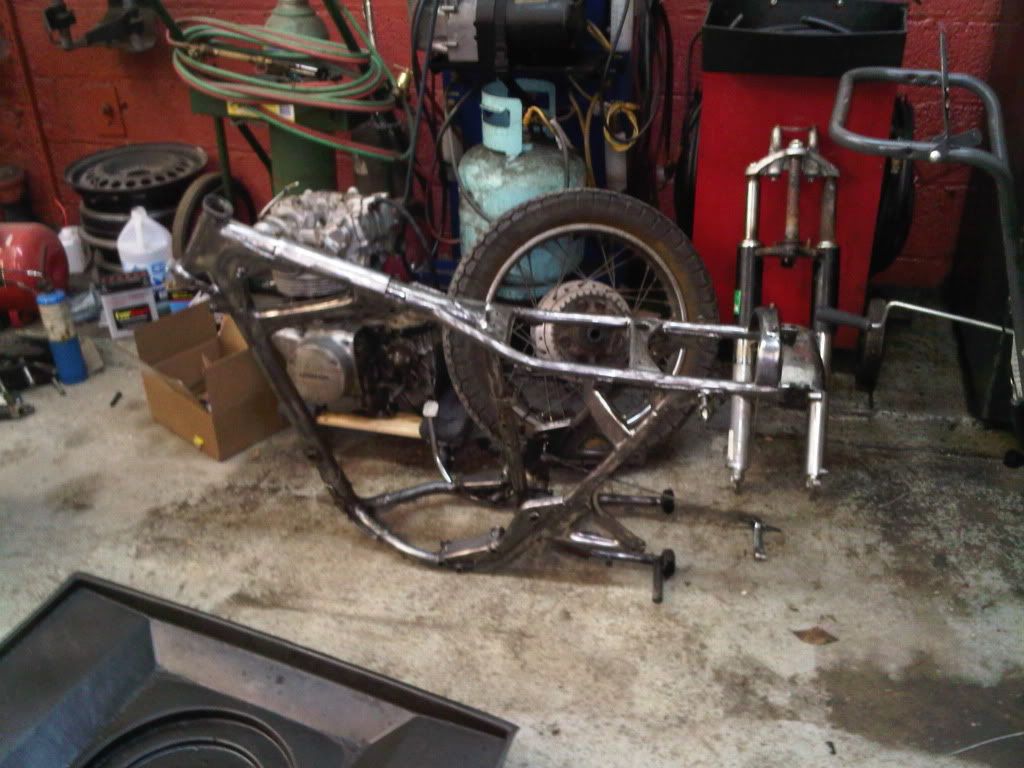 on to the tank...gotta strip the paint first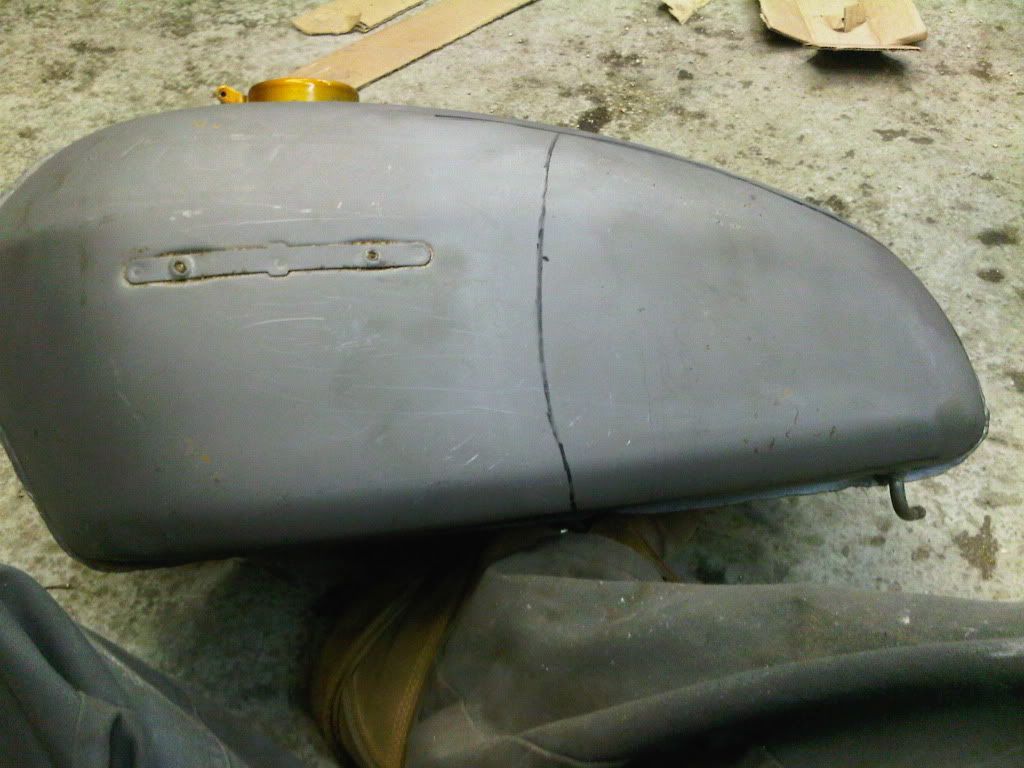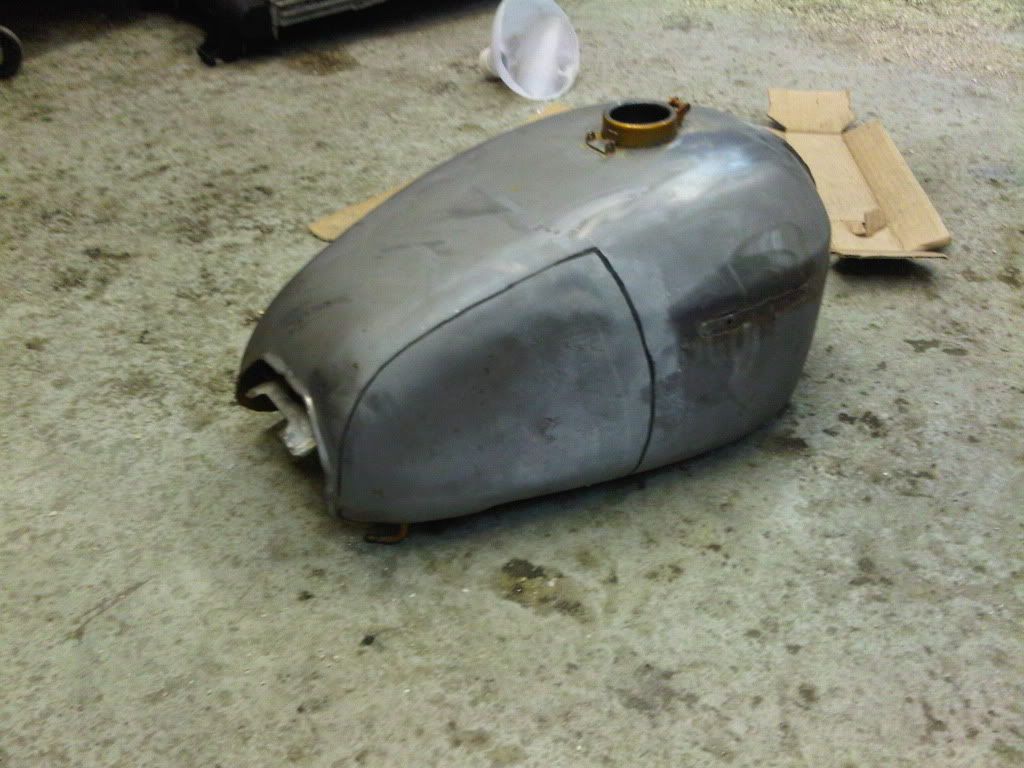 final of the knee dents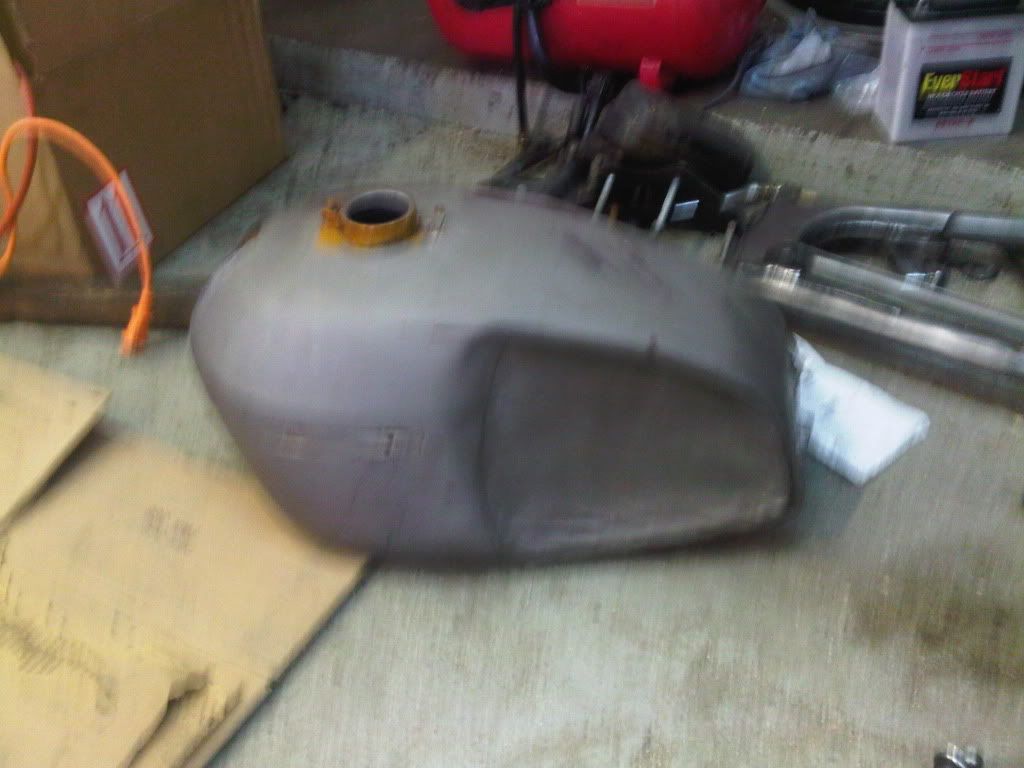 after painting the engine and putting things back together...somewhat coming back together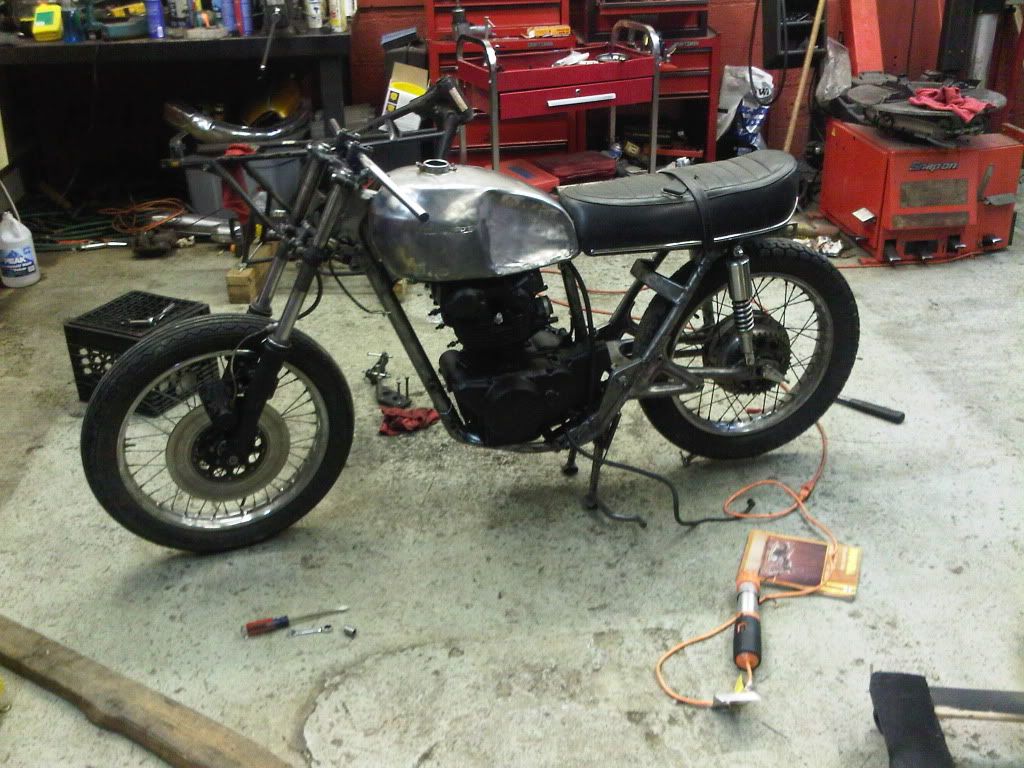 decided to rewire the wiring harness since the old plastic stuff was sooo brittle and basically just breaking apart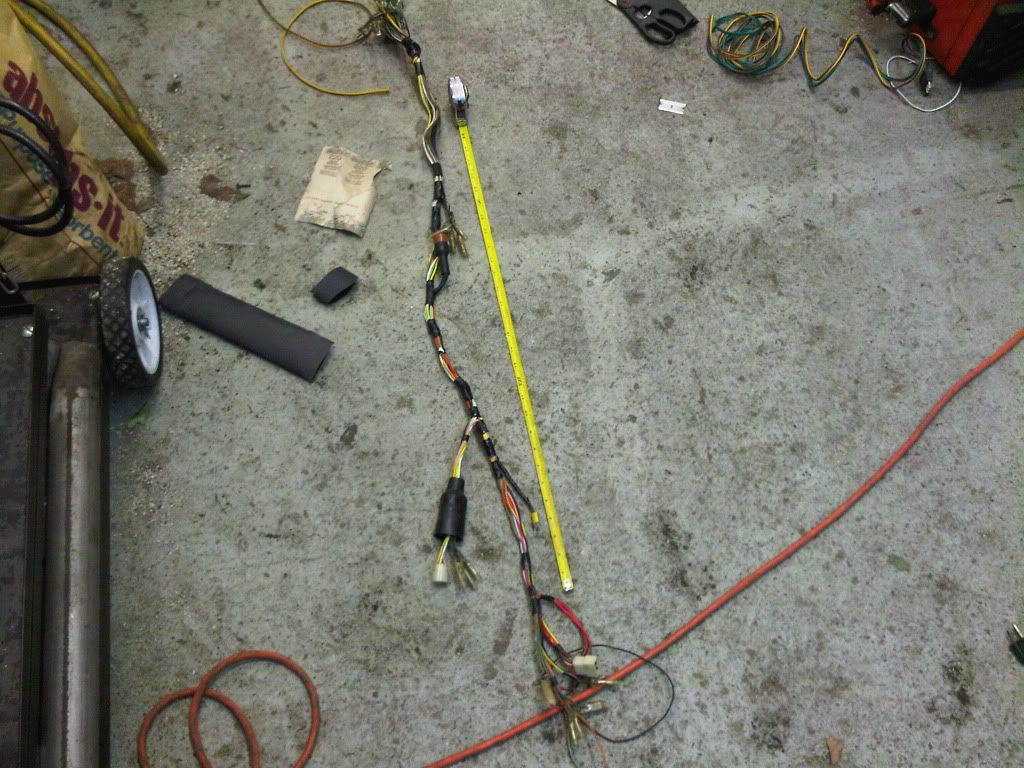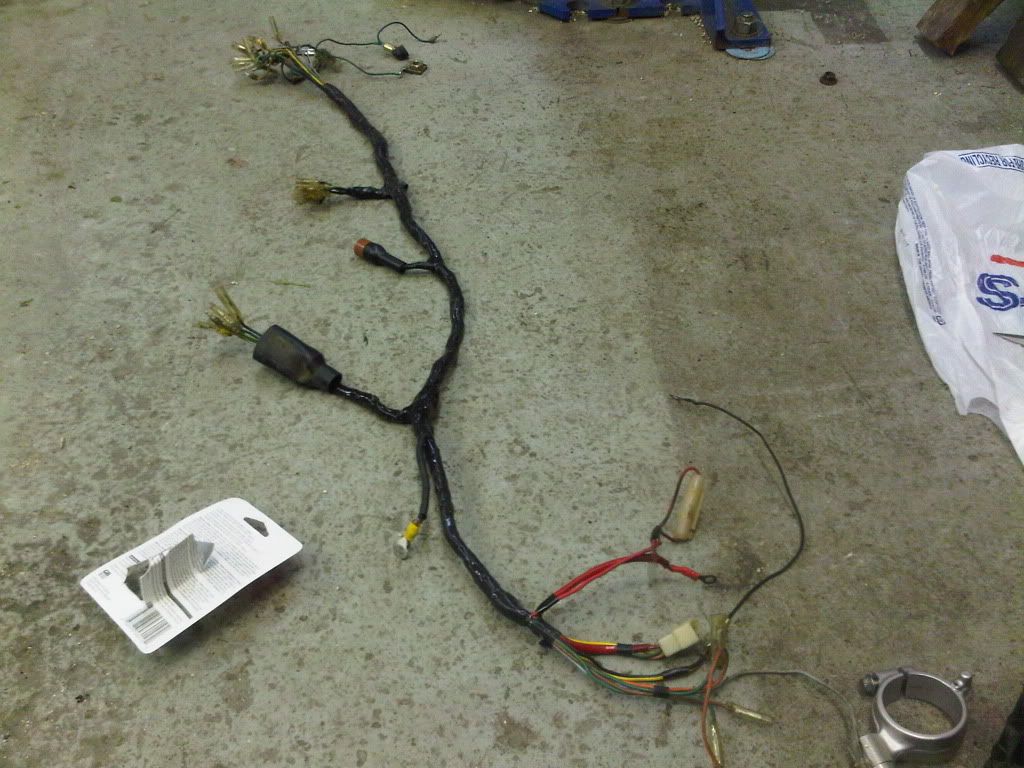 i used this silicone tape to rewire it...this stuff is gold!!! it bonds to itself leaves no residue and also better then electrical tape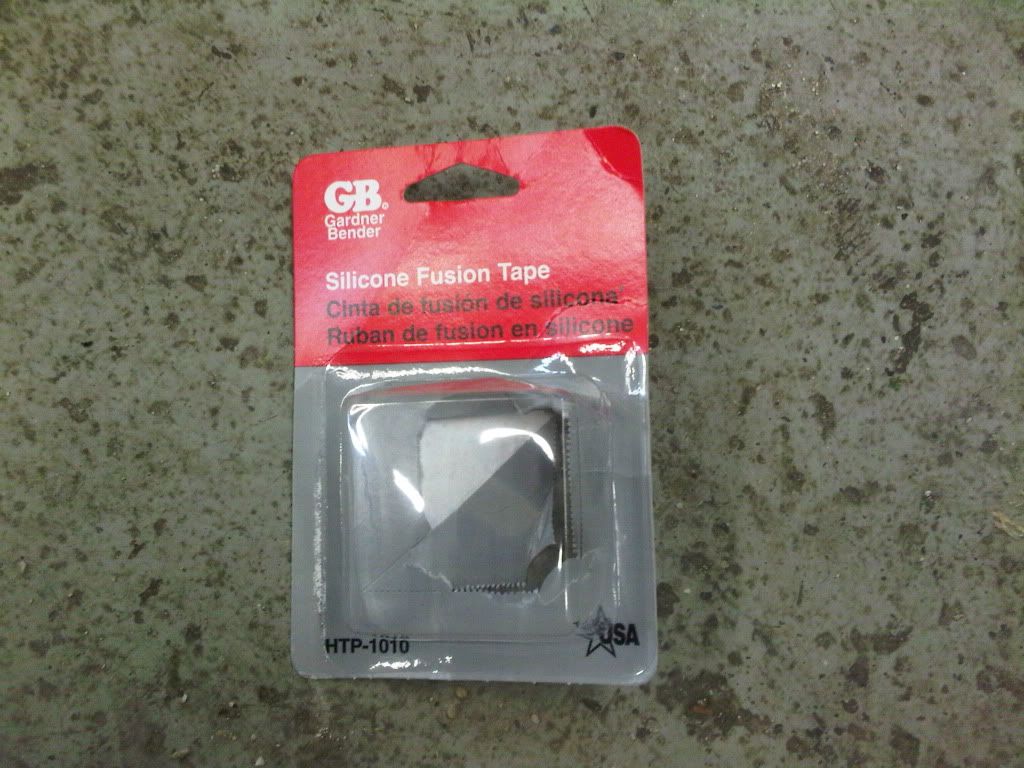 picked up some cb900/1100 shocks for about 50-60 bucks..decided to rebuild and paint...dont have pics of the final product of the paint job yet...havent put em on the bike yet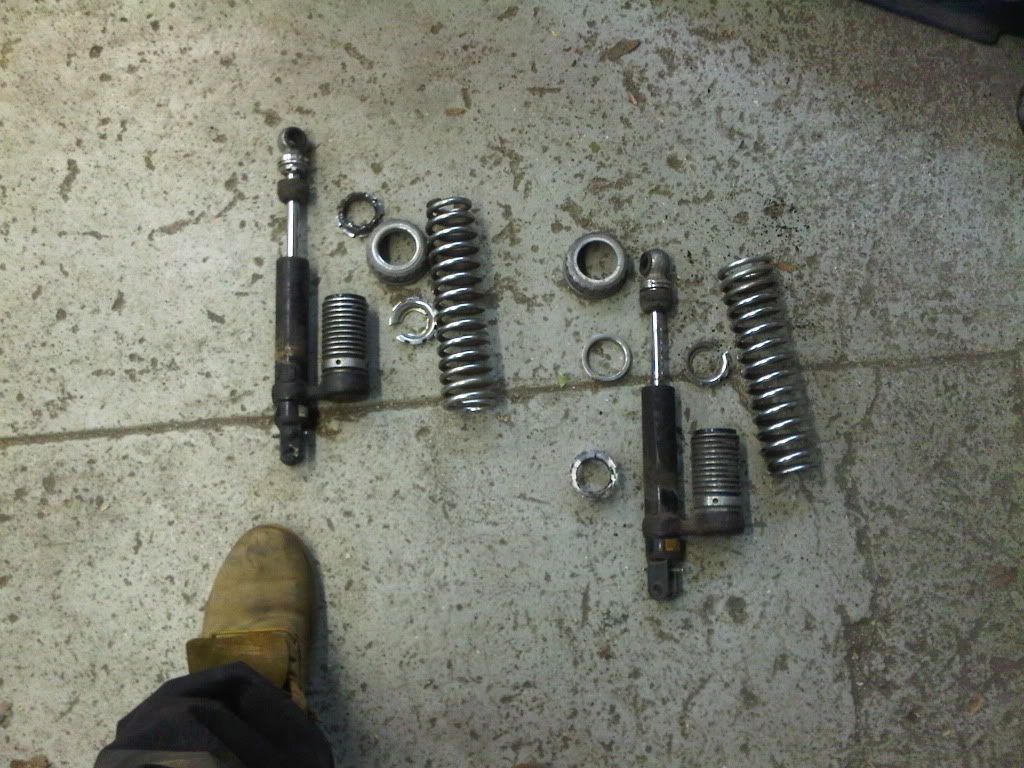 next up was the wheels...i wanted to do something crazy and different....day one since i got the bike i know that i wanted white wall tires....tried sooo hard to find some white wall rear tires but couldnt find anything in the 18" size...apparently everything is discontinued.....so i opted out for those white wall toppers...there ok..they do stick out someplaces, nothing a little rubber cement cant fix...but as far as the fronts i did get real white wall tires...the only regret so far i have on this build is not being able to find real white wall tires for the rear...but either way heres some pics of the wheels
without whitewall toppers
with whitewall toppers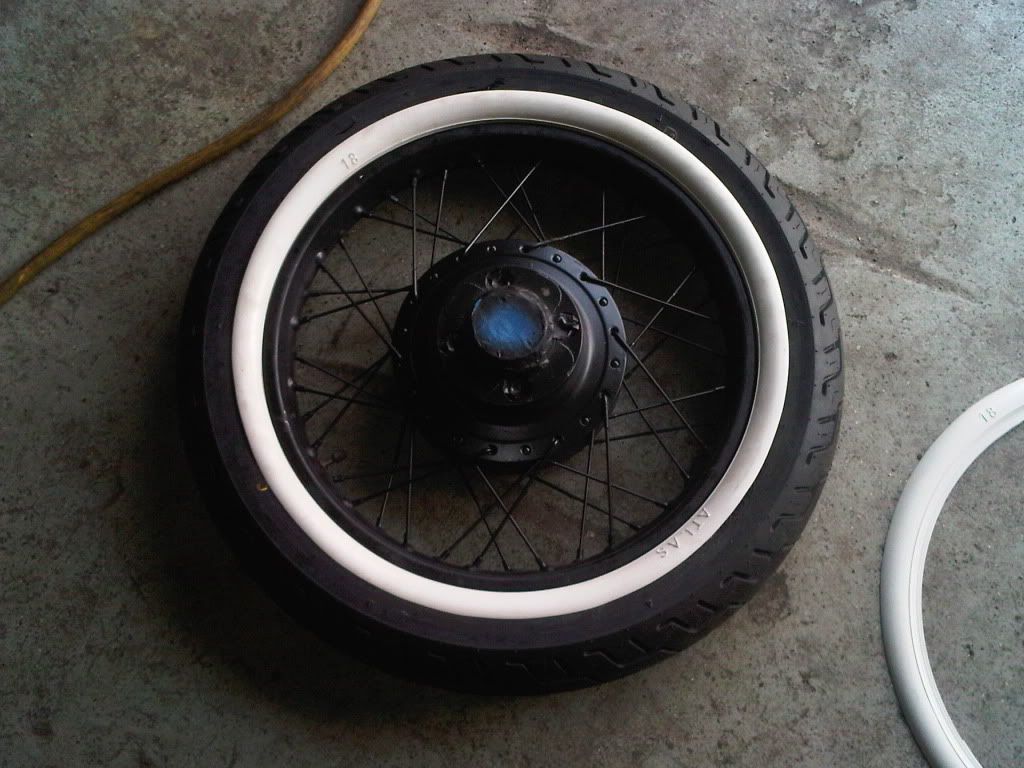 and after alot of masking and taping...here is my final outcome of the wheels...incase you guys are wondering all of this is spray paint..the blue is "global blue" and ofcourse the black is just plain flat black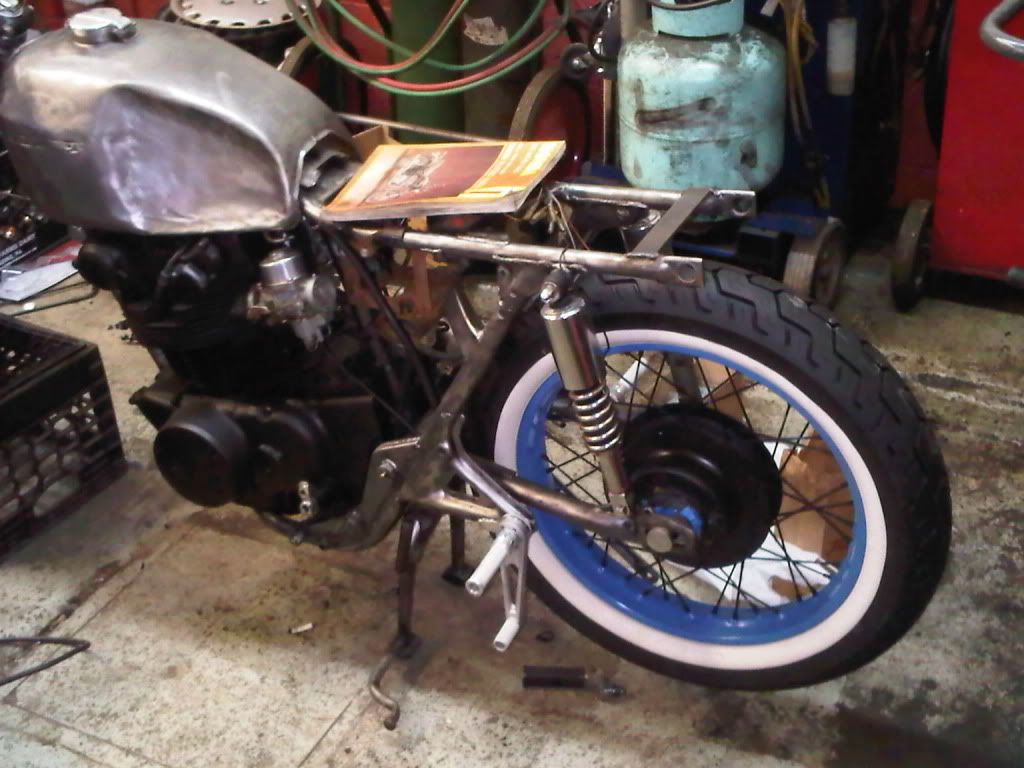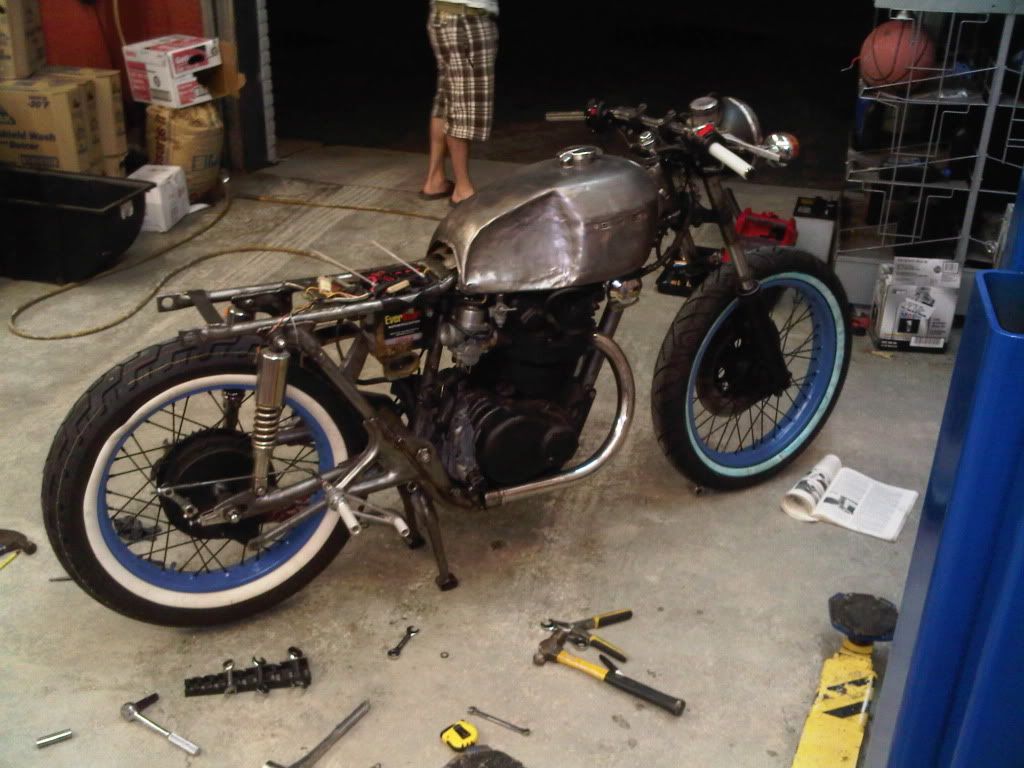 oh and also i have 06-07 gsxr switches which worked out very well with the help from you guys...especially 66sprint..thanks again steve.... and tarozzi universal rearsets
now im trying to figure out how to make my rearsets control my rear brake...got any ideas fellas?? kinda different for the 450
and as far as the seat goes, i got something in the works just building it right now...ill def post up pics of that when im done..
if you guys have anything helpful to say pleaseeeeeeee let me know...this is my first bike and i rather hear about it now before i patch this thing up....im sure i messed up alottttt of things and hopefully u guys can point em out
thanks
-Al